The voice of Sesame Street's Elmo denies he had gay sex with a minor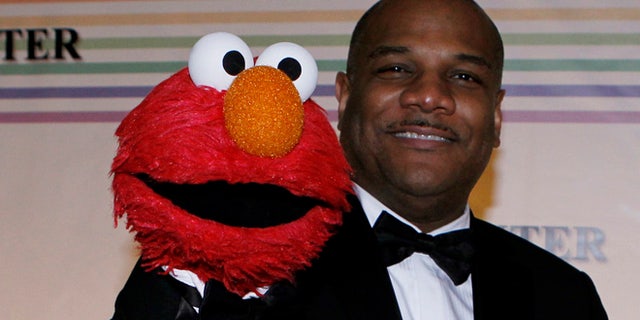 The man who voices Sesame Street's popular character Elmo is denying he had gay sex with a minor, as Sesame Street honchos try to assure fans that the high-pitched puppet is "bigger than one man."
Kevin Clash has taken a leave of absence from Sesame Street Workshop to defend himself from allegations he had a a sexual relationship with a 16-year-old boy.
The accuser, now 23, says he and Clash engaged in sexual acts when he was 16 and Clash was 45.
Clash admitted to TMZ he and the individual had sex, but only after he was above the age of consent.
"I had a relationship with [the accuser]," Clash said. "It was between two consenting adults and I am deeply saddened that he is trying to make it into something it was not."
The popular children's show acknowledged the relationship and their involvement in the investigation.
"In June of this year, Sesame Workshop received a communication from a young man who alleged that he had a relationship with Kevin Clash beginning when he was 16-years-old," a rep for Sesame Street said in statement sent to FOX 411. "This was a personal relationship, unrelated to the workplace. We took the allegation very seriously and took immediate action."
The accuser is being represented by Andreozzi and Associates, a firm that represented one of Jerry Sandusky's rape victims.
"Elmo is bigger than any one person and will continue to be an integral part of Sesame Street to engage, educate and inspire children around the world," Sesame Street's rep said.
Still, Clash is not just a behind-the-scenes voice. In 2011, he starred in the documentary "Being Elmo," which got rave reviews and won the Special Jury Award at the Sundance Film Festival.
"When I was nine years old, it was just a dream that I had: Wow, I wish that I could work with the Muppets" Clash says in the film's trailer.
The movie follows Clash's journey to become the ticklish puppet, describing a child who sewed his own dolls and moved to New York after high school to try and land a role as a puppeteer.
Clash appeared on several shows to promote the film around the time of it's Sept. 2011 release, putting a face to the distinct Elmo voice.
In earlier years, he also appeared in several interviews with Australian TV personality Rove McManus and mentioned he has a daughter.
Clash also co-authored a book about his journey in 2006 titled "My Life as a Furry Red Monster: What Being Elmo Has Taught Me About Life, Love and Laughing Out Loud."