Did Stassi Schroeder drop $20G on plastic surgery?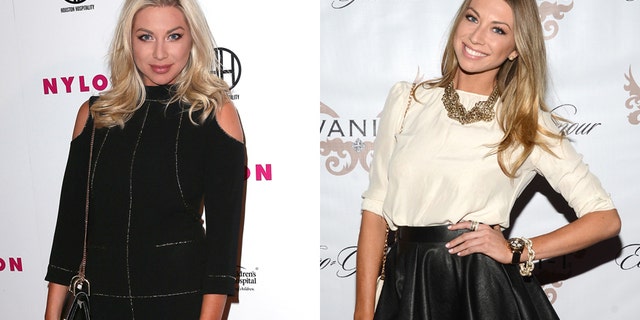 NEWYou can now listen to Fox News articles!
Stassi Schroeder, is that you?
The outspoken "Vanderpump Rules" beauty could be mistaken for a different person at first glance of a throwback photo taken in 2005. The then 16-year-old Schroeder appeared on "The Amazing Race" alongside her family, sporting a much darker mane and rounded face.
While Schroeder, 27, has been candid about her prior nips and tucks, some plastic surgeons posit that the reality starlet might have gone under the knife additional times.
"It looks like she's had an upper eye life, a nose job, some fillers in her cheeks as her cheekbones are much higher, more angular," New York-based surgeon Dr. James Marotta — who has never worked with Schroeder — said.
Watch Tom Schwartz bring 'venomous' Stassi Schroeder to tears on 'Vanderpump Rules'
Though Schroeder has admitted to a chin implant following her high school graduation, as well as a breast lift and a reduction, Dr. Marotta estimated that the total of all her surgeries may have tallied around $20,000.
"Fillers are temporary, with the cost being about $700," Dr. Marotta said of the procedure, which would require a six-month tune up.
Schroeder shared on her "Straight Up with Stassi" podcast last November that she opted to go under the knife because her breasts caused alarming distress.
"It's too uncomfortable and they are so saggy, they look like tube socks with change in them," she explained. "They're too big. It's back pain, and I started bleeding the other day when I was working out because of my sports bra, so I have scabs."
Schroeder's reps have yet to return a request for comment
This article originally appeared in the New York Post's Page Six.