Demi Moore's desperation to 'stay young and skinny' led to hospitalization, report says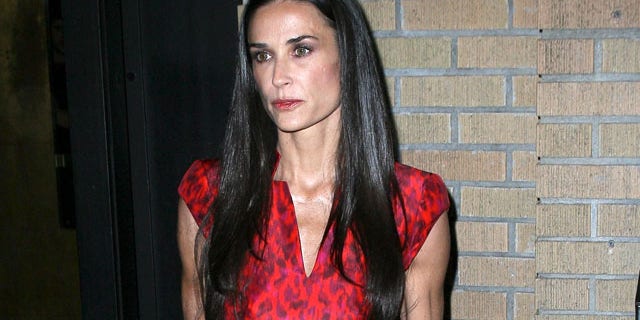 Demi Moore surrounds herself with young people and eats next to nothing in a desperate effort to "stay young and skinny," sources tell People magazine.
In this week's cover story, the celebrity weekly says Moore was on a party binge when friends called 911 on January 23 saying the actress was having convulsions after smoking an unidentified substance.
TMZ later reported Moore was inhaling nitrous oxide whip-its, a recreational drug most commonly linked to young teens.
Moore's six-year marriage to the much younger Ashton Kutcher -- she's 49, he's 33 -- ended about a month ago amid rampant reports of Kutcher's infidelities. According to People, Moore had been trying hard to keep the marriage going.
"As Demi got older, she convinced herself that she needed to stay young and skinny to remain attractive to her husband," a source said. "She needed reassurance all the time that she was hot and sexy."
Another source said Moore "was always fixated on being young. And the only thing that tied her to that, as she got older, was her marriage to a younger guy and hanging around young people."
Moore is reportedly recuperating at home after her brief hospitalization. Earlier this week, her friend, the director Patty Jenkins, said: "I just saw her and she's doing great... much better than it's made out to be. Demi is awesome and so strong. She's great."
Moore's rep told Fox411 earlier this week that Moore is working on getting healthy.
"Because of the stresses in her life right now, Demi has chosen to seek professional assistance to treat her exhaustion and improve her overall health," her rep said. "She looks forward to getting well and is grateful for the support of her family and friends."