Did Demi Moore's redacted 911 call get special treatment?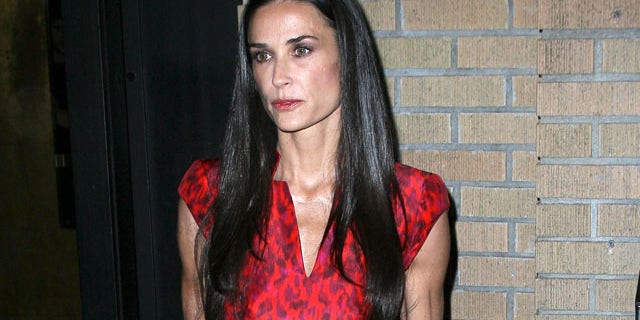 Before she was rushed to the hospital last week, Demi Moore's 911 phone call to Los Angeles Fire Department described the actress in dire condition, convulsing and reacting badly to a drug, but the parts referencing what drugs the actress had taken were mysteriously removed.
According to TMZ, the Los Angeles City Attorney assigned to review the tape recommended references to whip-its—inhaled nitrous oxide—be cut out of the tape because it invaded Moore's privacy.
It is common practice for 911 to take out the personal information—addresses and medical history—of callers before releasing them to the public, but legal experts tell Fox411 that Moore's call was likely redacted in the way that it was just because of her celebrity clout.
"While her underlying medical records may be privileged, the circumstances leading to her to be hospitalization are not. The fact that a person may consume drugs or medications are customarily matters of public concern and are disclosed to the public as a matter of course," attorney Joey Jackson explained to Fox411.com. "What makes this case different, is the involvement of a celebrity."
The Los Angeles City Attorney's office told Fox411.com that they reviewed the call at the recommendation of the Los Angeles Fire Department, who ultimately released the recording.
"We generally recommend the fire department redact any private information as well as any medical references. We err on the side of caution. We generally recommend that exact substances be redacted to protect individuals as well as our own liability," said Los Angeles City Attorney spokesman Frank Mateljan. The City Attorney's office claimed that Moore's celebrity had nothing to do with what was included in the tapes issued to the public.
"We apply the same guidelines to any 911 tape that comes into our office," Mateljan said. "The person's celebrity status, real or perceived, does not factor into our recommendations to the fire department. If they get a public records request, we review it."
But some legal experts remain skeptical of just how much influence Moore's publicity team exercised over the information that was finally released to the public at the end of last week.
A lot of medical and personal information on the tape did remain intact.
"She smoked something. It's not marijuana but it's similar to incense. She seems to be having convulsions of some sort. She's semi-conscious ... barely. She's convulsing," the caller said in portions of the tape left un-redacted.
The house number in the address, 97 and the neighborhood, Beverly Hills were also not redacted from the tape, which seems to be not in keeping with the City Attorney's recommendation that all private information be taken out.
"The whole thing seems odd," said Beverly Hills Criminal Defense attorney Mark McBride. "Other 911 calls regarding celebrities have not been so redacted. I am speculating, but maybe celebrities have recently made a big stink about it, and the fire department decided this time they didn't want to screw up, so they got legal advice from the City Attorney's office."
Fox411.com specifically asked Moore's camp if they interfered in the release of the 911 tape. They refused to comment beyond their initial statement which they released when Moore was first hospitalized:
"Because of the stresses in her life right now, Demi has chosen to seek professional assistance to treat her exhaustion and improve her overall health," Moore's rep said. "She looks forward to getting well and is grateful for the support of her family and friends."
As of now, the public has no way of knowing exactly what was redacted in that 911 call.
"The question is how much was actually redacted and what was left out of the tapes that crossed the line of being a normal citizen and a uber-celeb like Demi Moore? Unless we ever find out what exactly was taken out, we wont know if she was given special treatment, such as the drug reference, but my hunch is she was," says attorney Vikki Ziegler. "Demi has a lot to lose emotionally and financially if those 911 tapes are damaging. It's a shame as we can't all be held to the same legal standard, but in Hollywood, it doesn't appear to be the case."