Demi Lovato Tells All In MTV Documentary 'Stay Strong'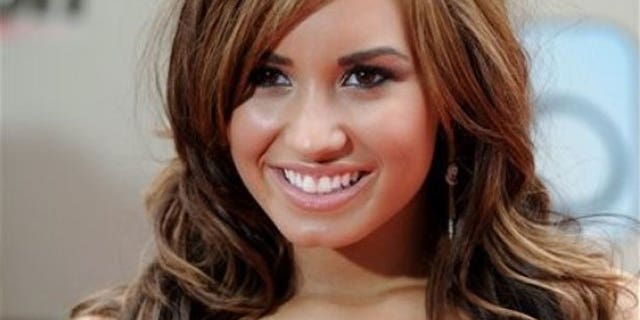 Last night, Demi Lovato did not hold back in her the MTV documentary "Stay Strong" about her ongoing struggles with an eating disorder and cutting.
After the premiere, Lovato did a live "After Show" on the channel where she opened up about the documentary and answered fans questions live.
When asked about filming "Stay Strong", Lovato said she felt very vulnerable.
Demi Lovato is One Gorgeous Latina
"It was a challenge opening up to the cameras." But, "I know some girl out there needed to hear the story tonight" the Disney star said.
Lovato talked about growing up and not having a role model in Hollywood to look up to that exemplified a healthy lifestyle.
"I don't want any young girl out there having to go through this alone," expressing that "I just want to be that example."
As E online reported, the "Give Your Heart a Break" singer was brutally honest. In "Stay Strong" Lovato revealed, "I cannot tell you that I have not thrown up since treatment. I cannot tell you that I have not cut myself since treatment. I'm not perfect."
Demi Lovato's Inspirational Return to Rehab
After being diagnosed with bipolar disorder during treatment, Lovato revealed in the documentary that her body images issues started when she was just 7 years old.
"I felt like I was living a lie...I was dealing with all this pain, emotionally. And I felt guilt and shame. I decided to take it out on myself. I harmed myself."
Lovato even went into details about this past Thanksgiving and how, without phone calls with her sponsor throughout the day, she could have relapsed.
"An addiction is an obsession, something that takes over your mind and your every thought. You think that you can't live without it. For me, it was not eating and purging and self-harming."
Demi Lovato on Rehab: "Probably the Darkest Time in My Life"
Other than her family, the one thing that has kept Lovato going is her music and incredible "Lovatic" fans.
"If you took away music, I wouldn't have a reason to live."
"Every time someone asks me for a picture or an autograph, even if I'm having a bad day and I'm in a bad mood, I remember, 'You're nothing without this person,'" she said. "They make it special."
Now Lovato is in a much better place, "as long as I'm happy and I'm healthy nothing else matters."
You can reach Kacy Capobres at:
KacyJayne@gmail.com or via Twitter: @KacyJayne

Follow us on twitter.com/foxnewslatino
Like us at facebook.com/foxnewslatino