Demi Lovato Responds To 'Fatty' Tweet With An 'I Love You'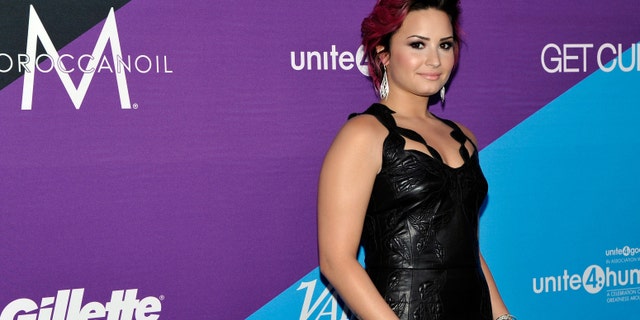 Someone called her "fatty" on Twitter.
But Demi Lovato did not fume, at least not publicly.
No, the "Skyscraper" singer responded to the darts with petals. And she told her followers to do the same.
She retweeted the "fatty" comment, as well as a response it got from one of her followers, whom she calls "Lovatics," that said: "You are beautiful."
"Dear haters, you don't have to like me cause I love you," Lovato tweeted on Tuesday night. "Everyone's equal, everyone has a soul and everyone deserves to be loved."
And for good measure, Lovato added a heart emoji to the tweet.
"Dear Lovatics, every hater tweet — don't respond with hate but love and positivity ... Try love instead of combat."
The singer, who is 21, has openly discussed her struggles with eating disorders and drug abuse.
She checked herself into rehab in 2010, at the behest of those around her, for treatment for bulimia, depression, substance abuse and cutting herself. She gained weight after leaving rehab, but said she was happy.
"I don't have the body of a model or Barbie," she said, according to published reports. "My main thing about being in the spotlight with my fans is, I want to be real to them. I have my problem areas, but I'm happy in my skin right now. I'm not going to sacrifice my mental health to have the perfect body."
Follow us on twitter.com/foxnewslatino
Like us at facebook.com/foxnewslatino