Demi Lovato Celebrates Three Healthy Years On The Wagon With Thanks To Fans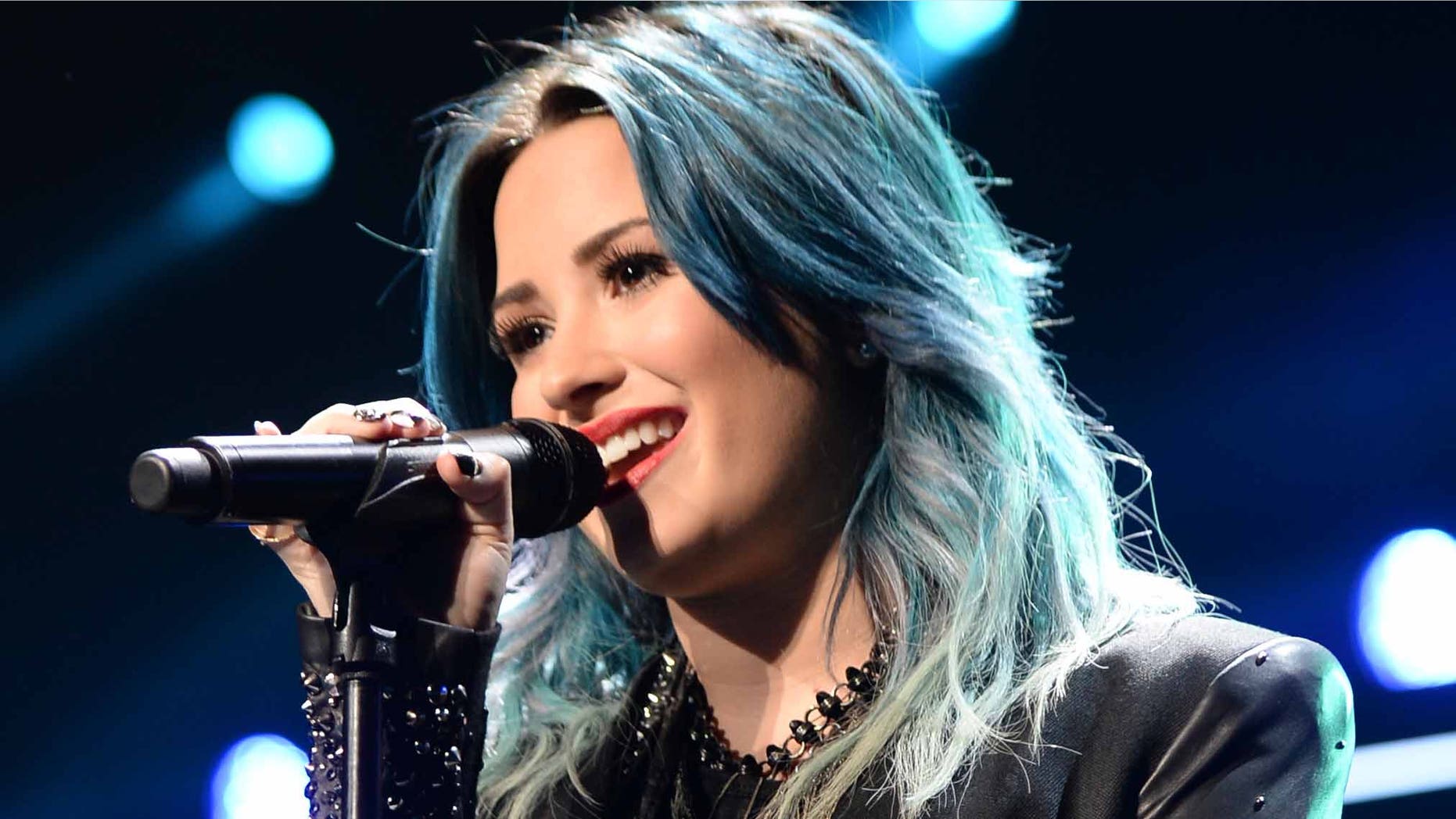 Demi Lovato has a lot to celebrate these days – her highly anticipated "Neon Lights" concert tour is days away – but nothing is probably as momentous as celebrating three years of sober living.
"Life is SO GOOD!!!!!!!!!!! YAYYY!!!!!" Lovato tweeted Jan. 28, the third year anniversary of her leaving rehab.
The 21-year-old singer entered rehab very publicly in December 2010, quitting an international tour with the Jonas Brothers to deal with "emotional and physical issues," according to a statement at the time from her representative.
It was later revealed she entered rehab for alcohol and drug abuse and has publicly acknowledged her problems with anorexia, bulimia and cutting. Lovato said rehab was "probably the darkest time in my life."
"Happy Lovatic Day.... I'm alive because of you all. Thank you.... I love you all so much.. #3YearsUnbroken," Lovato tweeted, thanking her fans for their undying support.
She quickly followed it with this inspirational tweet: "You CAN turn your life around. You can go through hell AND BACK. It IS possible. NEVER underestimate yourself. I BELIEVE IN YOU.."
In a candid interview with Access Hollywood last year, the former Disney star opened up about hitting rock bottom.
"Something I've never talked about before, but with my drug use I could hide it to where I would sneak drugs. I couldn't go without 30 minutes to an hour without cocaine and I would bring it on airplanes," she confessed in the interview. "I would smuggle it basically and just wait until everyone in first class would go to sleep and I would do it right there. I'd sneak to the bathroom and I'd do it."
Today, the "Neon Lights" singer leads a sober life and admitted she is willing to sacrifice some of her privacy to help her fans.
"Yeah it's been difficult. I'm not the type of person that loves the fame aspect of it. I would rather sacrifice my privacy to help people, not just with my music," she said in November. "Strictly from this point of view, from an inspirational view of sharing my story. I know that I have a purpose in the world."
Follow us on twitter.com/foxnewslatino
Like us at facebook.com/foxnewslatino