Debra Messing calls out Ivanka Trump to 'stop' father: 'Ivanka...what are you doing?'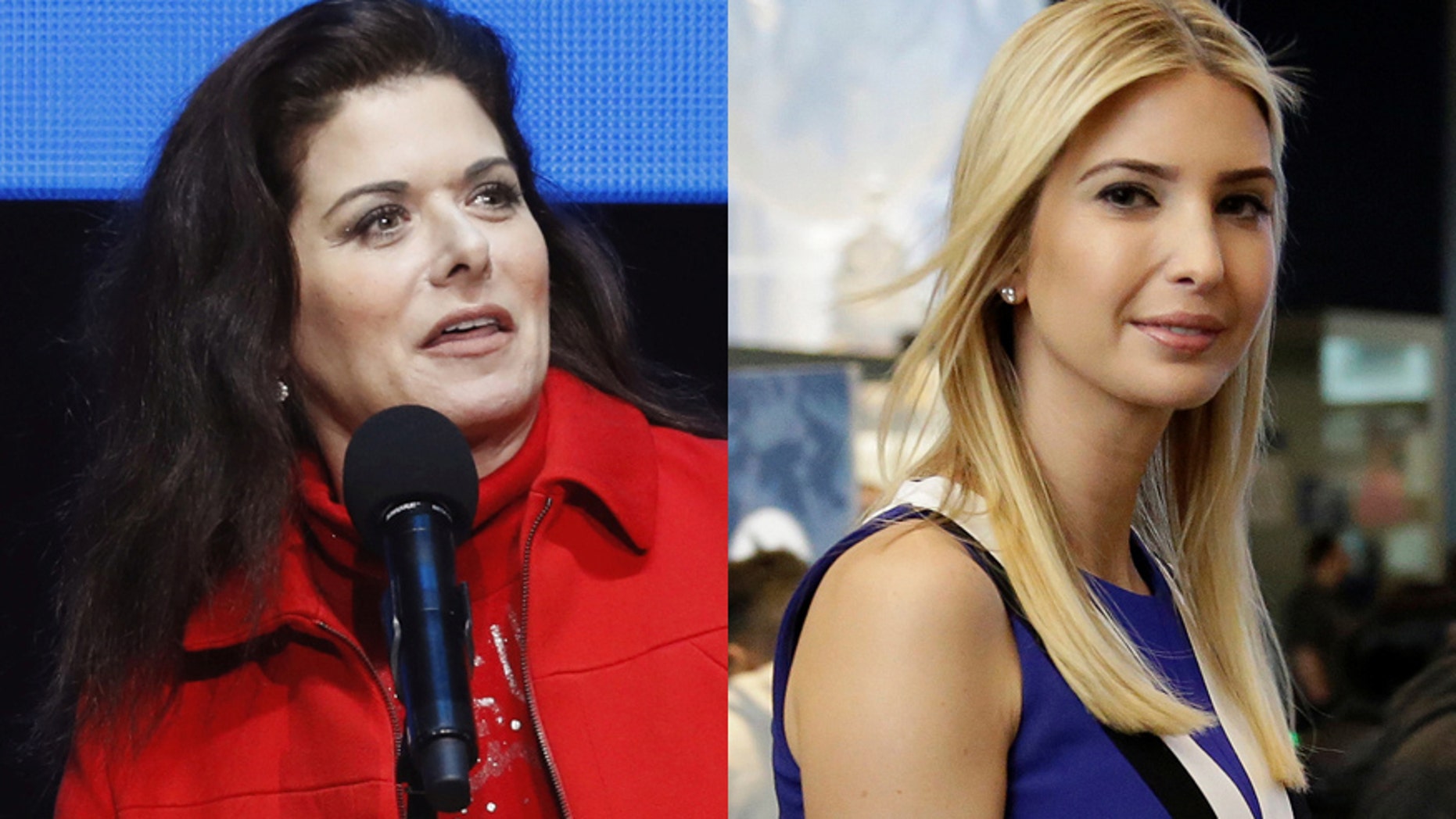 Debra Messing is trying to get Ivanka Trump on her side.
The actress asked the First Daughter's to "stop blindly following" her father, President Donald Trump.
"Ivanka, girlfriend...what are you doing...From one Jewish mother to another" Messing said in a speech directed at Ivanka Trump while accepting GLAAD's award for Excellence in Media Sunday night. "It is not enough to simply say that women's issues are important to you.
"It's time to do something. Ivanka, you can change the lives of millions of women and children just by telling your dad stories about real people who are suffering," she said.
Messing also asked Ivanka Trump to "stop blindly defending your father and start defending what you say you believe in."
She told the First Daughter in order to be a feminist, she must do "good work" for women and not just "write '#womenwhowork' and think you're advancing feminism."
Messing added, "It's not enough to simply say that women's issues are important to you."
Ivanka Trump became an "assistant to the president" in March after serving as an unofficial adviser to her father.
Responding to a "Saturday Night Live" skit which implied Ivanka Trump was "complicit," she told CBS in April, "My father is gonna do a tremendous job. And I wanna help him do that. But I don't think that it will make me a more effective advocate to constantly articulate every issue publicly where I disagree."