Debbie Reynolds 'willed herself' to die one day after Carrie Fisher's death, Todd Fisher says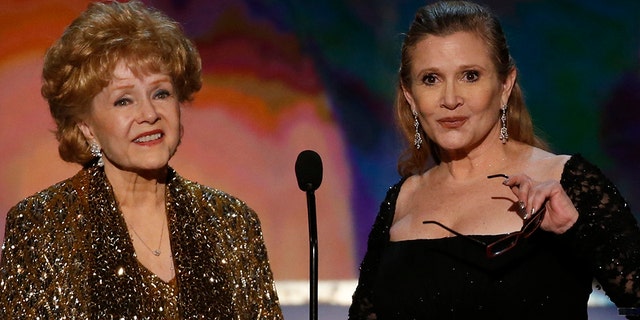 NEWYou can now listen to Fox News articles!
Debbie Reynolds didn't die from a broken heart a day after daughter Carrie Fisher passed away in December 2016, her son Todd Fisher reveals in his new memoir about the two actresses.
In the book "My Girls: A Lifetime With Carrie and Debbie" published Tuesday, Fisher divulges details about the day Reynolds died, his relationship with his mother and sister and Carrie Fisher's regret when writing her 2016 book "The Princess Diarist."
Todd Fisher says his mother couldn't bear the thought of his sister being alone that she "willed herself" to die a day after the "Star Wars" actress passed away, according to excerpts released by USA Today. He recalls his mother saying, "I want to be with Carrie."
"The common theory about Mom's passing was that, after losing Carrie, Debbie Reynolds died of a broken heart. Take it from the son who was there, who knew her better than anyone else on earth — that's simply not true," Fisher writes. "Debbie Reynolds willed herself right off this planet to personally see to it that Carrie would never be alone."
CARRIE FISHER SENT COW TONGUE TO HOLLYWOOD PRODUCER WHO ALLEGEDLY SEXUALLY ASSAULTED HER FRIEND
Carrie Fisher, 60, died on Dec. 27, 2016, four days after suffering a cardiac emergency on a flight to Los Angeles, Calif. The coroner's office said "sleep apnea and other undetermined factors" contributed to her death. One day later, Reynolds died from a stroke.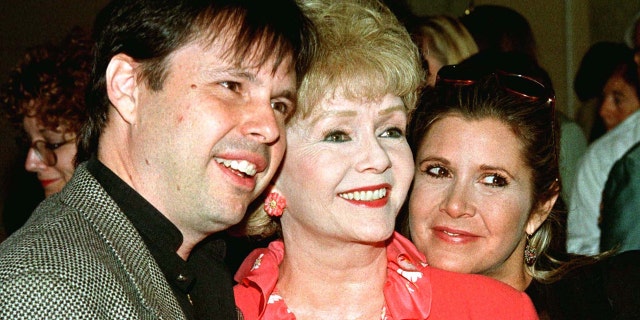 Todd Fisher says it was his mother's "driving force" to make sure Carrie Fisher wasn't alone.
He also reveals his sister admitted she shouldn't have written about her affair with Harrison Ford, who was married at the time, while they were filming the 1977 "Star Wars" movie. Fisher was 19 and Ford was 33.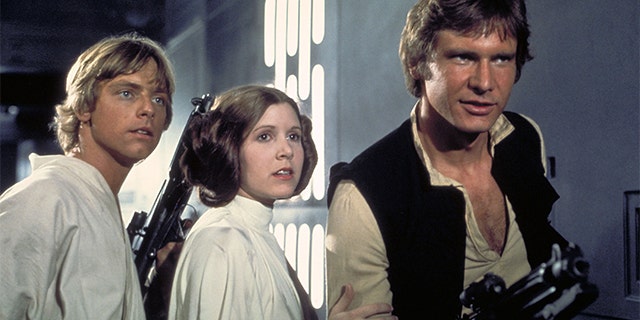 HARRISON FORD REMEMBERS CARRIE FISHER DURING MARK HAMILL'S WALK OF FAME STAR CEREMONY
Todd Fisher said his mother was against making the affair public, to which the actress replied: "You're right, I shouldn't have told that story."
Unlike Reynolds' tumultuous relationship with her daughter, Todd Fisher says he and Reynolds always "adored each other."
"We'd had a rare connection from the moment I started growing in her belly," he writes.
He also says Reynolds called actor Robert Wagner, who she once dated before Eddie Fisher, the love of her life.