'Deadliest Catch' Season 14, Episode 4 recap: the captains see the high cost of injury and illness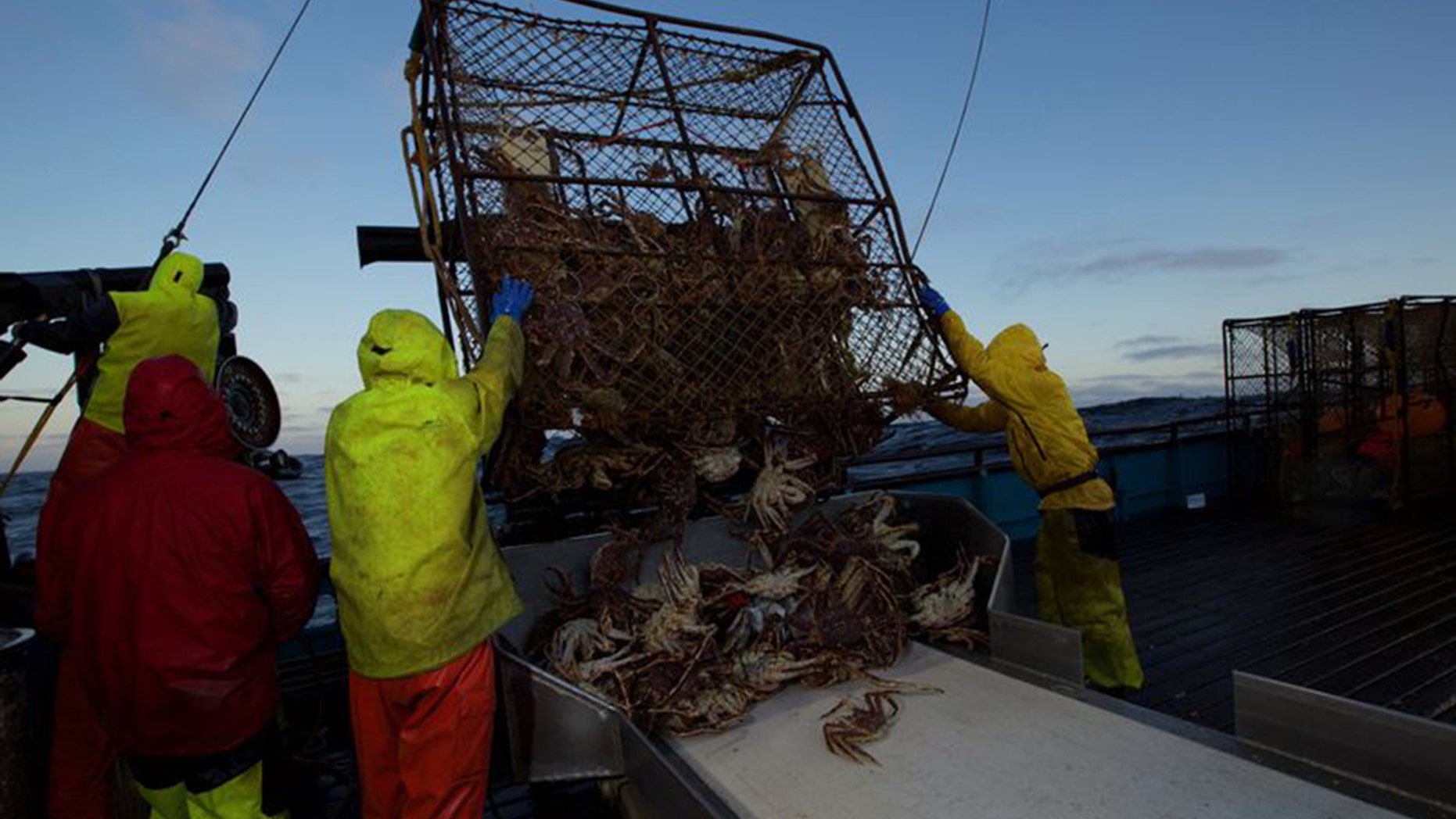 On the latest episode of "Deadliest Catch" Season 14, the captains are reminded of just how dangerous it can be on the Bering Sea. With illnesses, injuries and broken ships, the fishermen scramble to make their quota anyway.
Episode 4 opens with captain Sig Hansen of the Northwestern doing some classic fish-hunting. After kicking off the year by chastising former protégé Jake Anderson, for accusing him of being a "radio fisherman," he shows just how skilled he is at tracking crab. After initial success, he struggles to find a spot that's both rich with crab that's also not overrun by other boats.
The captain moves up north, a daring bid, when he still isn't finding the numbers he needs to meet his quota.
Meanwhile, The Wizard is going to shore to drop off its first delivery of crab. Having found a lucrative spot to fish, the boat's biggest problem lies with captain Keith. The veteran fisherman is feeling the fatigue of an unknown illness. He goes to a doctor while on shore, but it's impossible to get his results back before he's got to get back out on the water. He toughs it out, but asks his brother, Monte, to take the helm while he gets some much-needed rest.
Things don't go smoothly for old Monte, who immediately has to deal with a fuel leak. Fortunately, the leak was a result of overfilling the tank and was confined to the engine room. As a result, the ship doesn't have to report a spill.
Still, it does little to improve Keith's mood. Things reach a boiling point later, when Keith emerges to reclaim the helm to discover that his brother dropped pots in the wrong location. He didn't account for the weather, a mistake the seasoned captain takes to be unacceptable. The two brothers get into a heated argument, which ends with Keith benching his brother from co-captain duties.
The Cornelia Marie is not without its crew problems either. After a broken alliance with captain Sean Dwyer, co-captains Josh and Casey are struggling to find the right spot to fish. As if that wasn't bad enough, a sudden jerk of the boat at the wrong time injures their greenhorn, Taylor. They inspect his knee to find it doesn't look right and a lot of fluid has collected. He can't put any weight on it, but continues to do his job anyway. The captains commend him for his toughness, but they know that keeping him on the deck is dangerous as a more serious injury could pause their already struggling season while they seek medical attention.
While the co-captains weigh the pros and cons, captain Hansen tries a bold fishing maneuver. He gets the idea to put a test pot north of his other string, which is already north of every other captain. He believes that the crab are moving in that direction and this pilot pot will allow him to determine if he's correct. However, if he's wrong it's not only wasted time, but it means he's back to square one to find crab.
Back on the Cornelia Marie, the bad times keep coming as another deckhand injures his hand on a slacked line. Showing no quit, he continues on, but it's too much for the captains. As the greenhorn's injury persists and his will to keep going continues, the co-captains make the tough call to sacrifice thousands of dollars in order to get him back to shore for medical treatment.
The episode ends on a high note, though, as the Northwestern picks up its test pot the next day to find that Sig's instincts were right. Their test pot proves among the most fruitful of the season, meaning he's found his hot spot and is no longer in danger of missing his quota. He notes that things will be OK as long as it stays full and other fishermen don't catch on.