'Deadliest Catch' recap: Catch and release?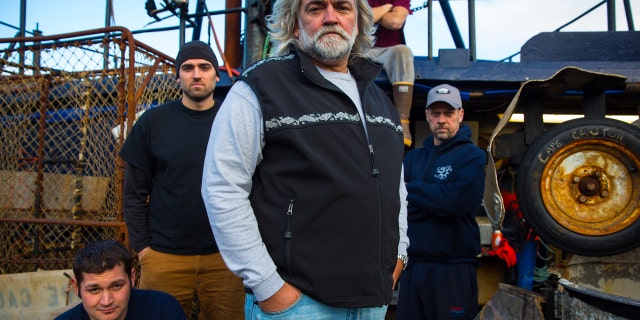 NEWYou can now listen to Fox News articles!
Now two skippers have had deck bosses with substance abuse problems on "Deadliest Catch."
But while Captain Wild Bill Wichrowski welcomed back his former drug addict deck boss Nick McGlashan and gave him a second chance after recovery, Jake Anderson encouraged his crew chief Sean Dunlop to get help for alcoholism on Tuesday's episode of "Deadliest Catch."
And Dunlop took his boss Anderson's suggestion, deciding to check himself into treatment.
Before that, viewers saw Dunlop acting like a party animal on Anderson's boat, causing the captain to wonder if his deck boss had had one too many drinks.
Later, Anderson told the cameras on the Discovery Channel show that he was driving to meet Dunlop, who had been drinking heavily for days after they had docked.
"I can't have that on the boat," Anderson said. "I asked Sean what he thought about getting some help for his alcoholism. Sean is one of the most amazing deck hands that I know but this he's gotta fix."
Anderson's wife Jenna had found Dunlop a bed in a recovery center, so the skipper was going to send him off at the airport.
"He basically fired himself," Anderson sighed.
Before boarding a plane that would take him to rehab, Dunlop told Anderson, "I never quit anything," and his captain replied, "I respect what you're doing."
Dunlop admitted, "I can't even get out of bed. I'm sick."
But he vowed to his teary-eyed boss, "I'm going to come back with my own boat. You watch me!"
Anderson said, "I love you," wiping his eyes.
Meanwhile, Wichrowski was also headed to the airport—but to pick up former deck boss McGlashan.
As FOX411 reported, Wichrowski was shown on a previous "Deadliest Catch" episode firing McGlashan for keeping drugs on his boat. McGlashan wrote an article admitting he used to be a "full blown junkie," addicted to meth and heroin—and also abused alcohol.