'Days of Our Lives' star Frank Parker dead at 79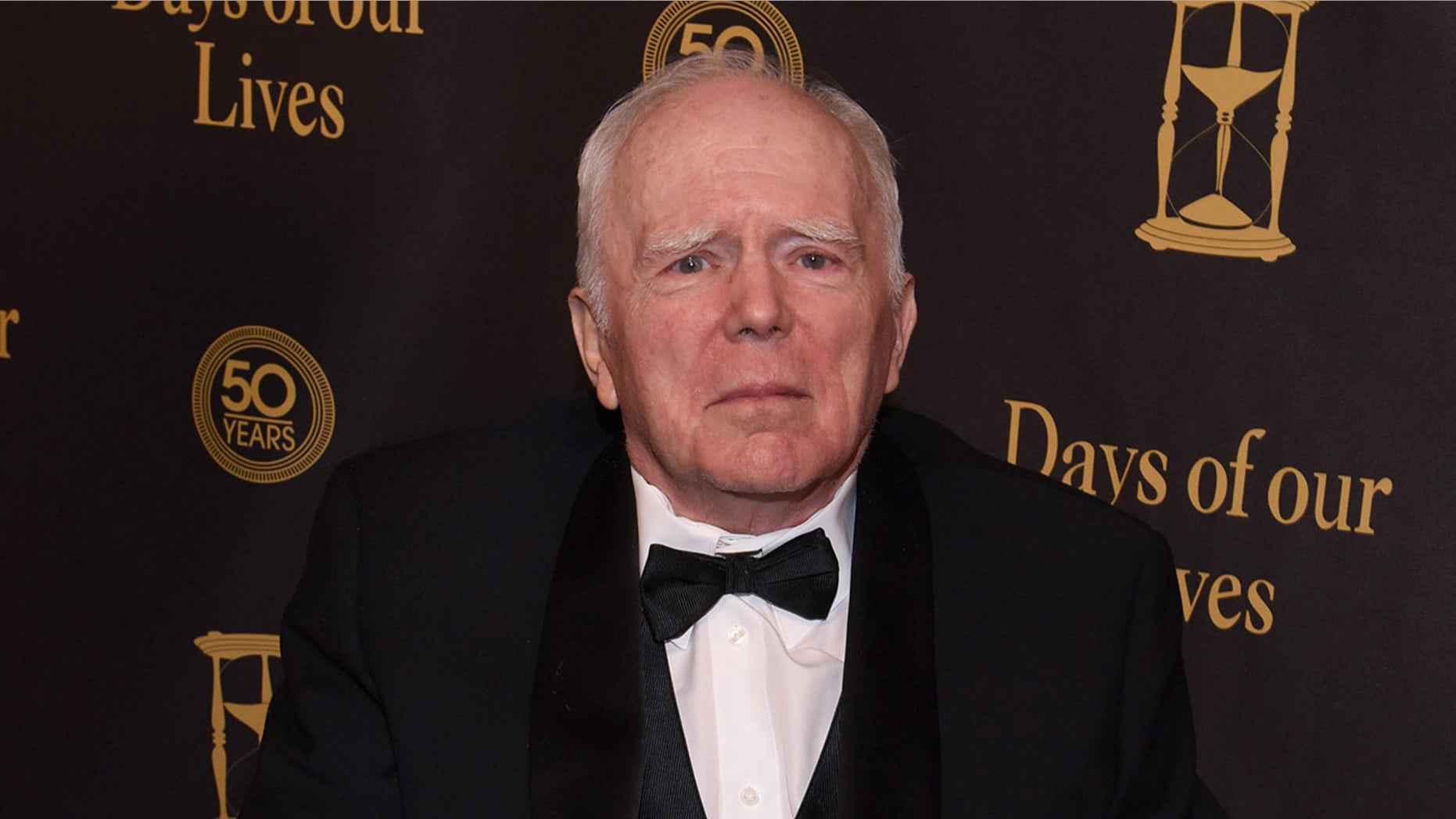 Frank Parker, best known for his role as Grandpa Shawn Brady in "Days of Our Lives," died last week in California after suffering from Parkinson's disease and dementia. He was 79.
The actor died on Sept. 16 in Vacaville, his obituary published on Legacy.com read.
"Frank was a people person; he touched many lives and was loved by everyone. He could light up a room with his singing voice and was known to burst into song at any moment. He was a ham and loved the spotlight," his obituary stated.
Parker's decades-long acting career began in the 1960s and took off in the 1970s after appearing in several TV shows, including "Gomer Pyle: USMC" and "Lost in Space."
In 1983, he landed the role of Shawn Brady on "Days of Our Lives" and stayed with the daytime drama for 25 years. He retired in 2008 after his character died when he saves his son Bo by giving him his oxygen mask during a plane hijacking.
Parker also appeared on several other soap operas such as "General Hospital" and "The Young and the Restless."
"Days of Our Lives" actors James Reynolds and Stephen Nichols paid tribute to their late co-star on social media.
"Rest In Peace Frank Parker Good man Good actor. Best TV pop in law So full of Blarney and Joy! Much love on your Journey. #days @nbcdays," Nichols captioned a photo of him and Parker.
"#FrankParker, #PaBrady loved to sing and with a smile would burst into song. RIP Frank! @nbcdays @DaysofourLives #TheBradys #Days @FremontCTheatre #YR #GH," Reynolds tweeted.
Wally Kurth, who also worked with Parker on "Days of Our Lives," tweeted: "This is sad news. I so enjoyed spending time with this man. He was a natural actor. Very believable - with a twinkle in his eye that matched his Irish brogue. RIP Frank."