David Spade gets emotional remembering late sister-in-law Kate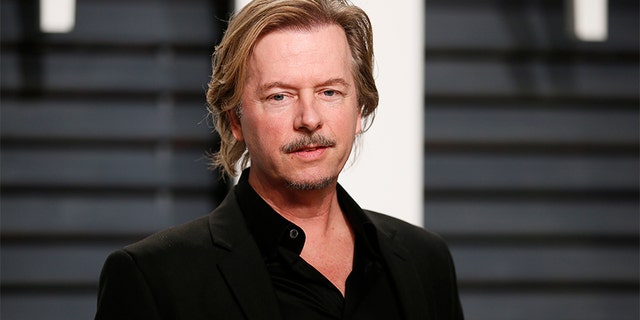 David Spade got noticeably choked up during his Wednesday appearance on "Good Morning America" when host Robin Roberts asked him about his late sister-in-law, Kate Spade.
The host asked him about the recent $100,000 contribution he made to the National Alliance on Mental Illness in the wake of Kate's recent suicide.
"As good as we can. It's been very tough, obviously," Spade said when asked how his family was doing. "It is very sweet that everyone came out of the woodwork, she really made an impact."
Kate, a famed fashion designer known for her handbags, died by suicide in early June. David, who was on "GMA" to promote his new Netflix movie "Father of the Year," shared a sweet memory of his sister-in-law and how all the women he brought around her would be instantly starstruck.
"It's funny because every girl I was with or anyone around that knew they would see Katie would dress differently. They would bring their A-game. It was very sweet. They would be like, 'Is Katie coming? Are Andy and Katie going to be there?' And if [she was], it was a whole new wardrobe," he said. "Katie was very sweet. She knew that they were doing that, and then she would … say some compliment. And when I'd say, 'You don't dress up for me,' they'd go, 'Yeah, that's her and you're you.'"
The star made it to the end of the story before telling Roberts that he had to stop talking about the subject or else he would "start bawling." He can be seen wiping a tear away in the video below as the host tries to plug his new movie.
This isn't the first time that Spade has publicly commented on the death of his sister-in-law, with a post on Instagram showing the two of them together.
"Fuzzy picture but i love it. Kate and I during Christmas family photos. We had so much fun that day. She was so sharp and quick on her feet. She could make me laugh so hard. I still cant believe it. It's a rough world out there people, try to hang on," the "Tommy Boy" star wrote at the time.