Dating show addiction: Why America can't get enough of happily never after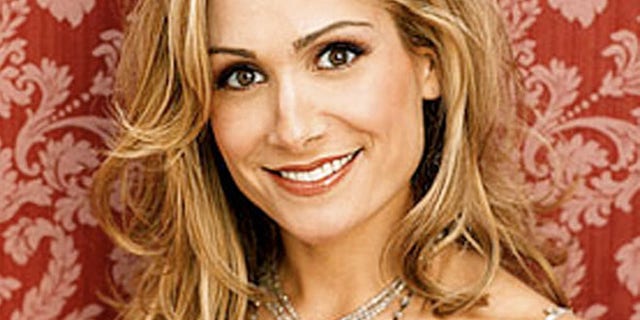 NEWYou can now listen to Fox News articles!
LOS ANGELES – "The Bachelor." "The Bachelorette." "Singled Out." "Joe Millionaire." "A Farmer Wants a Wife." "Rock of Love." "Flavor of Love." "Next." "The Fifth Wheel."
People obviously can't get enough of reality dating shows. To further prove the point, meet the latest entries in the dating show sweepstakes.
Eva Longoria has teamed with Giuliana and Bill Rancic for the forthcoming NBC show "Ready For Love," to "give three successful and handsome men who are committed to finding the right woman the chance of finding their soul mate." While at Fox this summer, a new elimination-style dating show, "Take Me Out," will be playing TV cupid.
But why do people keep watching these shows when it's clear that lasting love is rarely found? Out of 16 seasons of ABC's "The Bachelor" and seven seasons of "The Bachelorette," Trista and Ryan Sutter are the only winning twosome to have actually said "I Do."
That's right: twenty-three seasons of shows explicitly about finding the person you are going to marry, and only one couple went through with it.
Shouldn't audiences feel exploited? Used? Duped?
Apparently not.
[pullquote]
"At this point, I don't think people are watching the show thinking they are witnessing a match made in heaven. We watch for the drama," Jen Schefft Waterman, who was selected by tire heir Andrew Firestone in season three of "The Bachelor," and then went on to be "The Bachelorette" after that relationship ended, only to finally marry outside reality television, told FOX411's Pop Tarts column.
So why do these "Bachelor" relationships crash and burn 95.6 percent of the time?
"When you're filming a show, every one of your emotions is completely heightened. You're out of your comfort zone and feel completely vulnerable since you're being pitted against all these attractive people," Schefft Waterman said. "The man or woman you are competing for seems almost unattainable, which makes them seem like the most incredible person in the world."
Retired pro snowboarder Jesse Csincsak had a little more reality luck, although it all went down outside the plot lines. He won the fourth season of "The Bachelorette," but his relationship with DeAnna Pappas did not last. Csincsak went on to wed Ann Lueders, who appeared as a contestant on the thirteenth season of "The Bachelor."
The couple met while Csincsak was hosting a reunion episode.
"The production companies put these couples in the limelight and turn their relationships into jobs, making it impossible to stay in love [because] it becomes work," Csincsak said. "These shows are all business and about making money, and as long as the contestants keep that in mind when going into it, everything will be fine."
According to Maria Mercedes Lara, editor at the TV-centric website WetPaint.com, it actually doesn't matter to the viewer if the couple ends up parting ways. What matters is the journey and story behind the blossoming romance.
"Television is about storytelling, not creating healthy, perfect relationships," she explained. "This is bad news for the contestants who really want to find love, but this is ultimately why America tunes into dating shows night after night. All that matters is if the viewers can make a connection to the love story at the heart of the show, not necessarily the couple themselves."
Which brings us to the contestants themselves. Do any of them really enter to find true love?
"People know what they're getting into when they go onto these shows – it is not for the long-lasting relationship, it's for the fifteen minutes of fame. As long as people are willing to accept that, nothing will change," says branding guru Peter Shankman. "It's hard to be in love under a microscope – and let's face it, a happy and long-lasting relationship rarely makes for good TV, and you'll never see a magazine cover [say] 'Celebrity couple still in love, went shopping for couch.'"