'Daddy's Home' Star Will Ferrell Likes to Give His Kids Lectures in His Underwear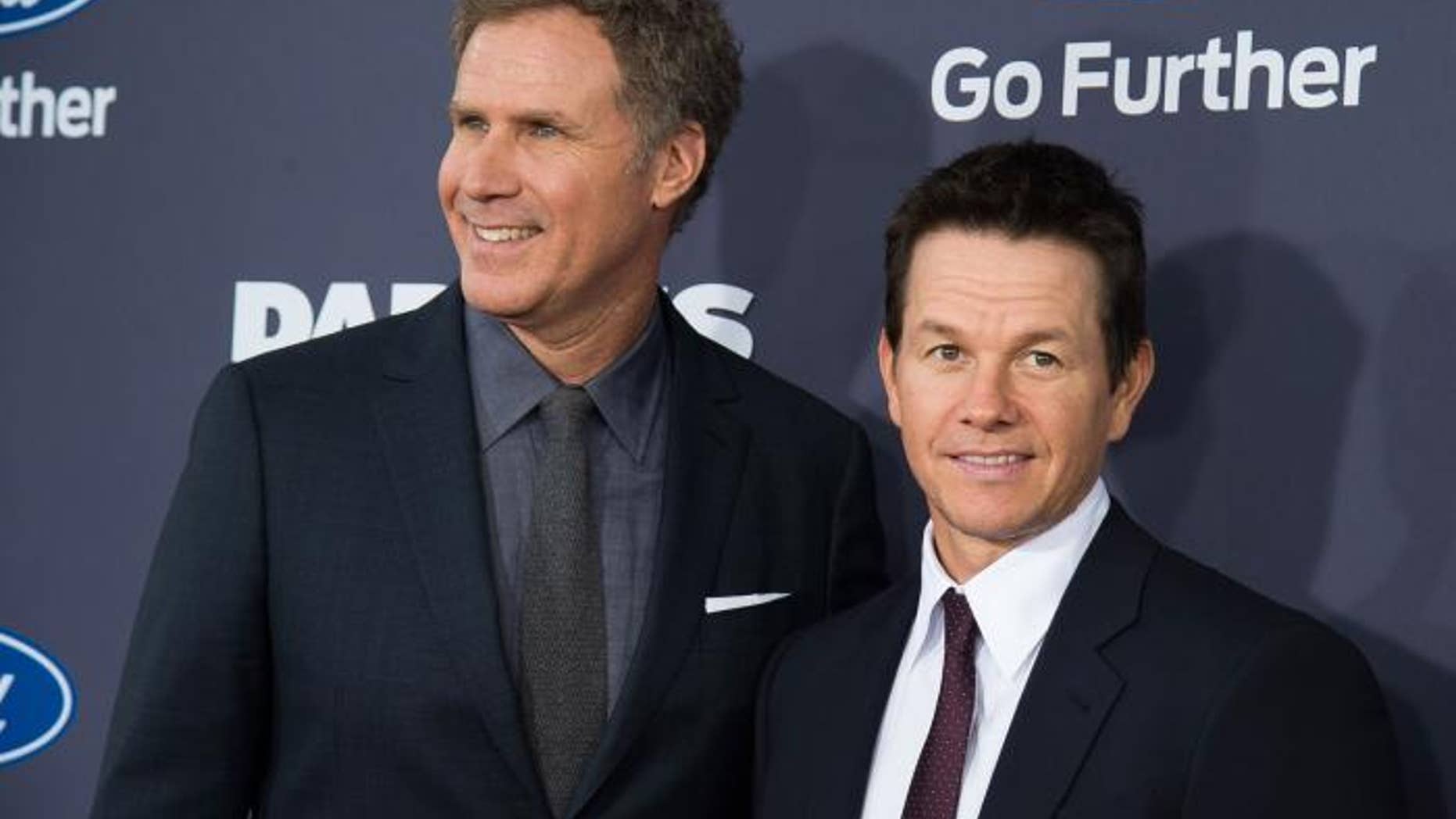 If we had to nominate anyone for a Father of the Year award, Will Ferrell would definitely get our vote.
Ferrell and Mark Wahlberg — his co-star from the 2010 film "The Other Guys" — were recently in New York attending the premiere of their new comedy "Daddy's Home," about a stepdad (Ferrell) battling it out with his kids' biological dad (Wahlberg) for their affections. And in keeping with the theme of the movie, both actors took a moment to tell FNM how their parenting styles differ from their characters and one another.
"Even though I'm not a stepdad, I'm still kind of informed of how I approached the whole role," says Ferrell, himself the father of three children. "And I kind of identify with [my character] Brad, who constantly wants to do the right thing."
"It's fun playing opposite Will's very different dad," adds Wahlberg. "I play a kind of irresponsible, commitment-phobe dad, and that's obviously not the case in my real life. But it was fun playing that kind of part."
Ferrell even admits that there was a friendly competition between himself and Wahlberg off-set, as the two would battle it out on the basketball court after filming (although Ferrell claims Wahlberg would stack his team with the best ballers, leaving Ferrell with the worst players in every game). But even though the two actors are super competitive off-screen, they agree on a very specific approach to parenting: embarrassing their children.
"Oh my gosh! I'm really embarrassing to them," laughs Ferrell. "I like to give really stern lectures to them on how they're not behaving properly — but just standing completely in my underwear," he says, adding that his kids absolutely hate it. "I like to do stuff like that!"
"They tell me [I'm embarrassing] all the time," Wahlberg adds. "When I drop them off at school and I'm trying to give them a kiss in front of their friends, or anytime they do something that makes me proud and I start crying, they get incredibly embarrassed," he says.
So who's the more embarrassing dad? Well, once again, it looks like we're going to throw our vote in Ferrell's direction. As if lecturing them in his underwear wasn't enough, what Ferrell claims he makes his kids do around the holidays is pure torture.
"I force them to watch ["Elf"] for 24 straight hours until they're crying."
Like we said earlier: Best. Dad. Ever.
Be sure to catch "Daddy's Home" for more laughs from Ferrell and Wahlberg, in theaters this Christmas Day.