Critics pan ABC 'Inhumans' series after IMAX premiere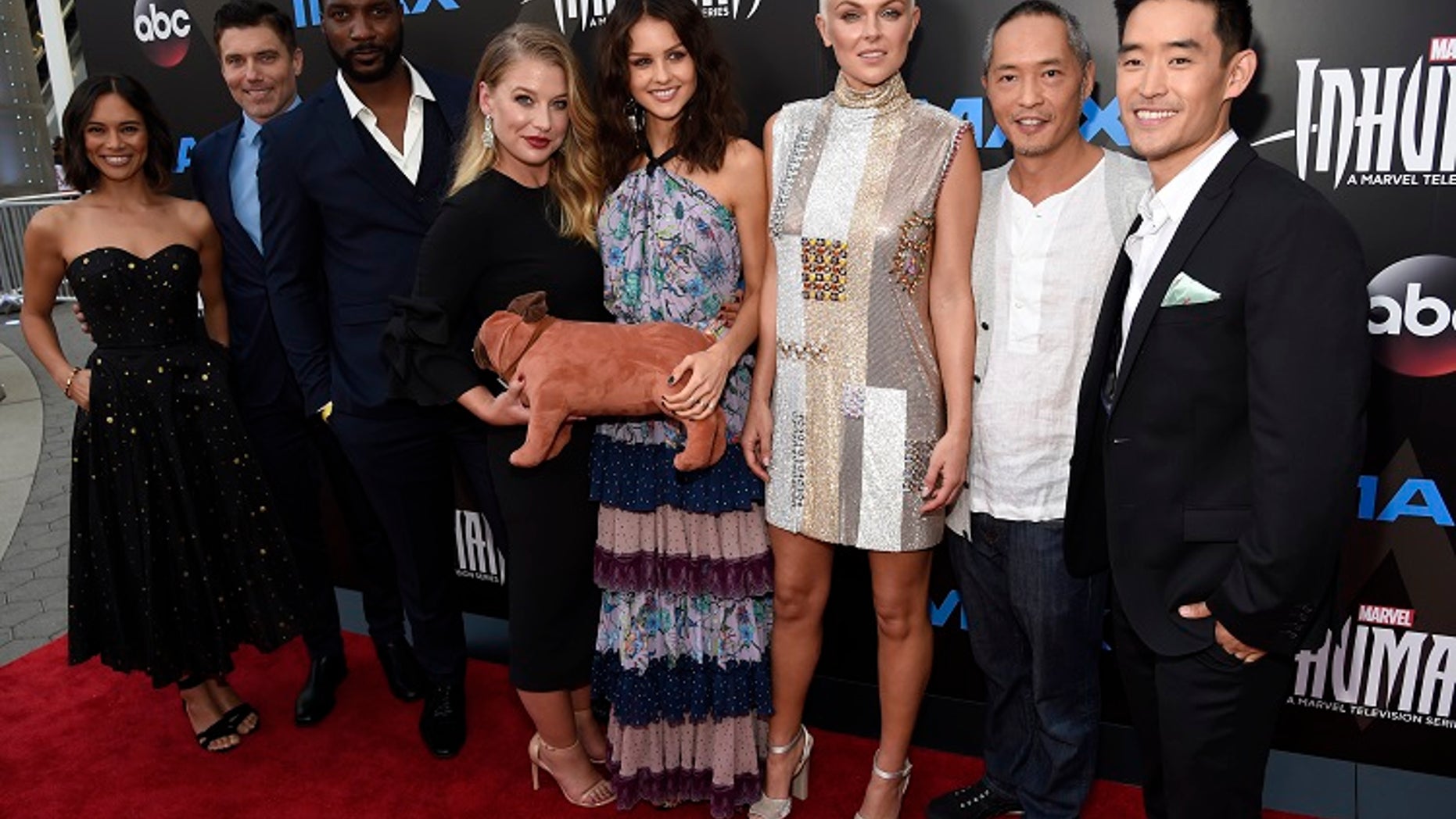 ABC's new series "Inhumans" has been plagued by less-than stellar reviews ever since it debuted its trailer at Comic-Con in July.
The reviews for the ABC and Marvel Television series have not improved after the first two episodes of the ABC and Marvel Television series premiered to nearly 700 IMAX theaters around the globe.
The eight-episode comic book-turned series, which is slated to premiere on Sept. 29 on ABC, was given an exclusive launch during the Labor Day weekend, according to The Hollywood Reporter.
BILL MAHER GETS HBO CONTRACT EXTENSION DESPITE YEAR OF CONTROVERSY
The show, which stars Anson Mount, Serinda Swan and Iwan Rheon, received bad reviews from a number of publications.
IndieWire called the show "the worst thing Marvel has done in decades." The critic, Liz Shannon Miller, reported that only four people were in attendance during the screening she went to. The show has a 0 percent rating on Rotten Tomatoes.
CHRISTIAN BALE'S INTENSE WEIGHT CHANGE FOR DICK CHENEY ROLE
Variety reported that the show garnered an underwhelming $2.6 million from the IMAX release. The publication also said ABC was reportedly concerned over "the quality of 'Inhumans' episodes."
"The fact that they really didn't do that well for IMAX doesn't bode well for other networks copying this strategy and also whether the show will be successful," Brad Adgate, a media analyst, told Variety.
Marvel Television is not associated with Marvel Studios, according to The Hollywood Reporter.