Courtney Love: 'I deserve a second chance'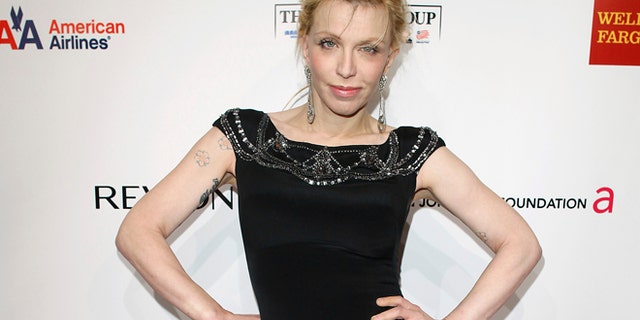 Courtney Love believes in second chances. And the rocker thinks she deserves one. After all, everyone else is getting them, she says.
"Listen, if [Orange is the New Black star] Natasha Lyonne can burn down a house and Robert [Downey Jr.] can go to prison for two years, I deserve a second chance," Love, 49, told Fashion magazine, according to the New York Daily News.
She said her past—and very public—struggles with drug addictions have made it hard for her to succeed in the fashion industry.
"I got really ostracized by [fashion] after I went to rehab in 2006," she said. "After I got out, no one would dress me and I sucked it up. I went to Paris, got on a plane and I was only invited to two shows."
But she said a few years later, she was welcomed back into the fashion community with open arms.
"It's really about who you surround yourself with in your career," Love explained. "The next time I went back to Paris was in 2008 and I got invited to a hundred shows and the minute [Givenchy creative director] Riccardo [Tisci] said 'she is my muse,' everyone threw clothes at me. That's just fashion—it's such a reactive community."
As for her rock career, Love said that's an even bigger challenge.
"Being a rock star today is almost like being a politician. You have a platform where you can say things and the good ones like [Bruce] Springsteen, [Michael] Stipe and Bono use it for good politics."
Click here for more from Love's Fashion magazine interview.