Country music legend Mel Tillis dead at 85
Country music singer Mel Tillis, whose six-decade career included hits such as "I Ain't Never" and "Coca Cola Cowboy" and who never let his stutter get in the way of him becoming a legend, died on Sunday, his publicist confirmed. He was 85.
Tillis passed away at Munroe Regional Medical Center in Ocala, Fla., his publicist Don Murry Grubbs said. The music legend is believed to have died from respiratory failure after he never recovered from intestinal issues he has been battling since 2016. He leaves behind his longtime partner, Kathy DeMonaco, his six children and six grandchildren.
Tillis recorded more than 60 albums and had 35 top ten singles in his decades-long career. His 1979 "Coca-Cola Cowboy" was one of his biggest hits, along with "Southern Rains" in 1980 and "I Believe in You" in 1978.
Tillis also appeared in television shows such as "Hee Haw" and "Hollywood Squares," as well as movies, including "Smokey and the Bandit 2." He also did commercial work for Wataburger, according to the Tennessean.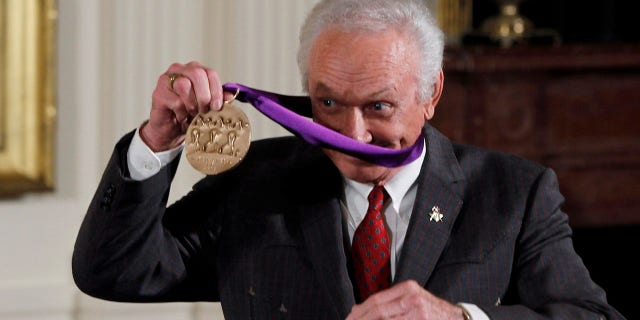 He was inducted into the Country Music Hall of Fame, the Tennessean reported. His daughter, Pam Tillis, who is also a country music singer, inducted him into the Grand Ole Opry in 2007. Her rep released a statement on her official Facebook fanpage saying the death "was sudden and unexpected."
"Pam's father was dearly loved and one of a kind," the statement read.
In 1976, Tillis received Country Music Association's Entertainer of the Year and was also inducted into the Nashville Songwriters Hall of Fame.
Former President Barack Obama awarded Tillis the National Medal of Arts in 2012.
Blake Shelton recalled on Twitter Sunday memories he shared of Tillis before he passed away. He said some of his "most cherished memories" are with the music legend.
"Many many great memories. From fishing, to just having a beer, to him crashing my concert!" Shelton said in a series of tweets. "He once spent an entire day at his place in Tennessee showing me all the memorabilia he'd gathered over the years where he gave me a pair of his stage boots. He even took time to talk me through some hard times in my life on a couple phone calls."
"He did his best to try and keep my head on straight. I looked up to Mel more than he could've possibly known. A talented songwriter. An incredible entertainer. And a funny funny guy. It has been a couple years since I saw him last. I deeply regret that now," he added.
Shelton concluded the series of tweets: "What a truly devastating loss. I loved Mel. I will miss him terribly. My thoughts and prayers to all his family."
Other country music stars also shared their condolences.
Crystal Gayle tweeted: "I'm saddened to hear of the passing of my friend, Mel Tillis. Sending my love and prayers to his family and friends. There will never be another Mel Tillis! #MelTillis #HeavenEveryday @PamTillis."
"What an incredible loss for the country music world. Mel Tillis will be greatly missed," Rascal Flatts said.
"The Coca-Cola cowboy is gone. So sad to hear of Mel Tillis' passing. Many prayers for his family. A true artist in every sense of the word. Rest in peace sir #Legend," Bryan White said.