Cops hunt for killer after body found in Hollywood Hills home rented by ex-TV host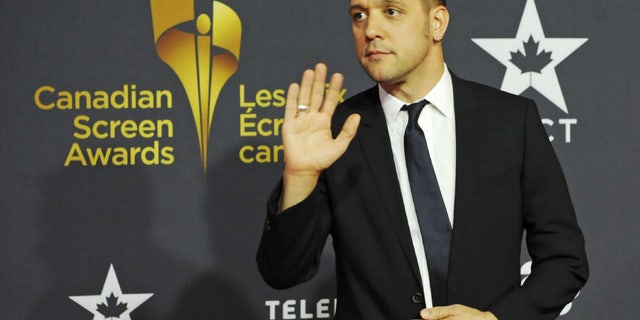 NEWYou can now listen to Fox News articles!
Los Angeles police were searching Friday for the killer of a man in a Hollywood Hills home being rented by a former Canadian TV talk show host.
George Stroumboulopoulos, who has interviewed some of the biggest celebrities in the world, said it appeared the killing occurred during a break-in.
"The victim was a dear friend of mine, who was staying at my place while I was away," Stroumboulopoulos said in a prepared statement. "I am heartbroken."
The cause of death and the name of the victim were not immediately disclosed. Police did say the victim was in his 40s and suffered head trauma.
Officers were called to investigate a burglary shortly after 2 a.m. at the house not far from the Hollywood Bowl.
A man about 5-foot-8 with short black hair and a black jacket was seen fleeing the area, police said.
Stroumboulopoulos, 44, had a show on Canadian broadcaster CBC from 2005 to 2014. Before that he was a host on Canada's music channel, MuchMusic.