Cooking with 'Friends': Rachael Ray's Drunken Spaghetti with Sweet Roasted Beets and Ricotta Salata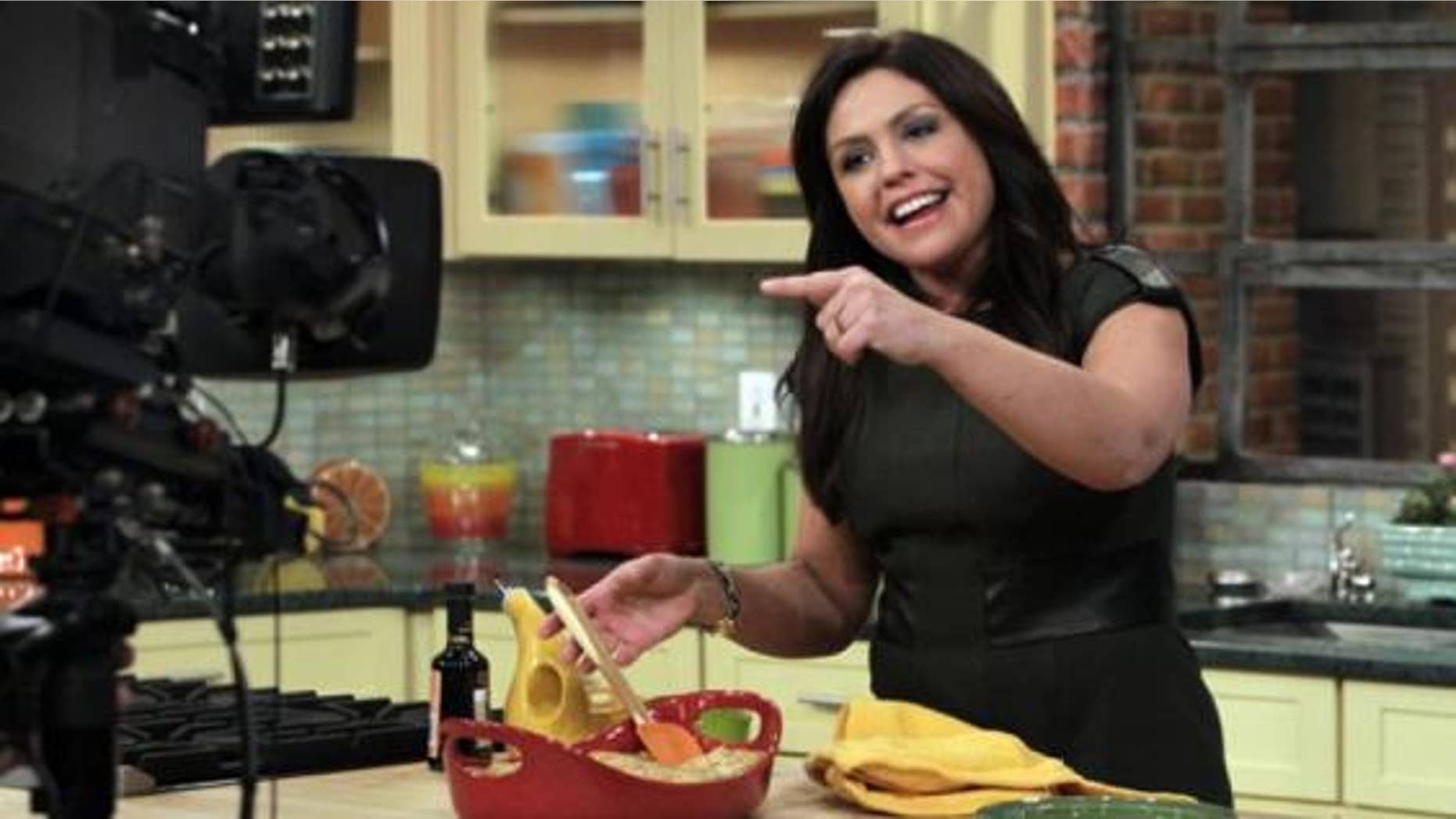 DRUNKEN SPAGHETTI WITH SWEET ROASTED BEETS AND RICOTTA SALATA
Ingredients:
1 bunch beets with large leafy tops
3 tbsp. olive oil, plus more for the beets
Salt and pepper
1 lb. spaghetti
1 bottle red Zinfandel or Barolo wine
4 large shallots or 1 small red onion, finely chopped
4 cloves garlic, finely chopped
1 tsp. sugar
2 tbsp. aged balsamic vinegar
½ c. fresh flat-leaf parsley tops, finely chopped
½ lb. ricotta salata cheese
½ c. hazelnuts (no skins), toasted and chopped
Instructions:
Preheat the oven to 400°F.
Trim the beet greens, wash well, and cut into 1"-wide ribbons. Trim the beets, but leave unpeeled. Rub the beets with oil, season with salt and pepper, and place in a baking dish. Cover with foil and roast until tender, 50 minutes to 1 hour.
When cool enough to handle, rub off the skins with a paper towel. TIP: Rub your hands with a little oil to keep them from being stained. Chop into small bite-size pieces on a plastic cutting board so you don't stain your wooden board.
Bring a large pot of water to a boil for the pasta. Salt the water and cook the pasta for 5 minutes, then drain. Return the pot to the stove, add the wine, bring to a boil, and cook for 2 to 3 minutes over high heat to reduce. Add the parcooked pasta and cook over medium-high heat, tossing frequently with tongs, until most of the liquid has evaporated and the pasta is al dente. Add the beet greens when the pasta is just about al dente.
Meanwhile, in a skillet, heat the oil (3 turns of the pan) over medium-high heat. Add the shallots and garlic, season with salt and pepper, and cook until tender, 7 to 10 minutes. Sprinkle with the sugar. Add the vinegar and some of the wine sauce and stir to deglaze the pan. Scrape the onion mixture into the pasta pot and toss to combine with the pasta. Add the beets and parsley and toss well.
Serve topped with lots of crumbled or grated ricotta salata and hazelnuts.