Cooking with 'Friends': Katherine Timpf's Cucumbers and Cream Polish Salad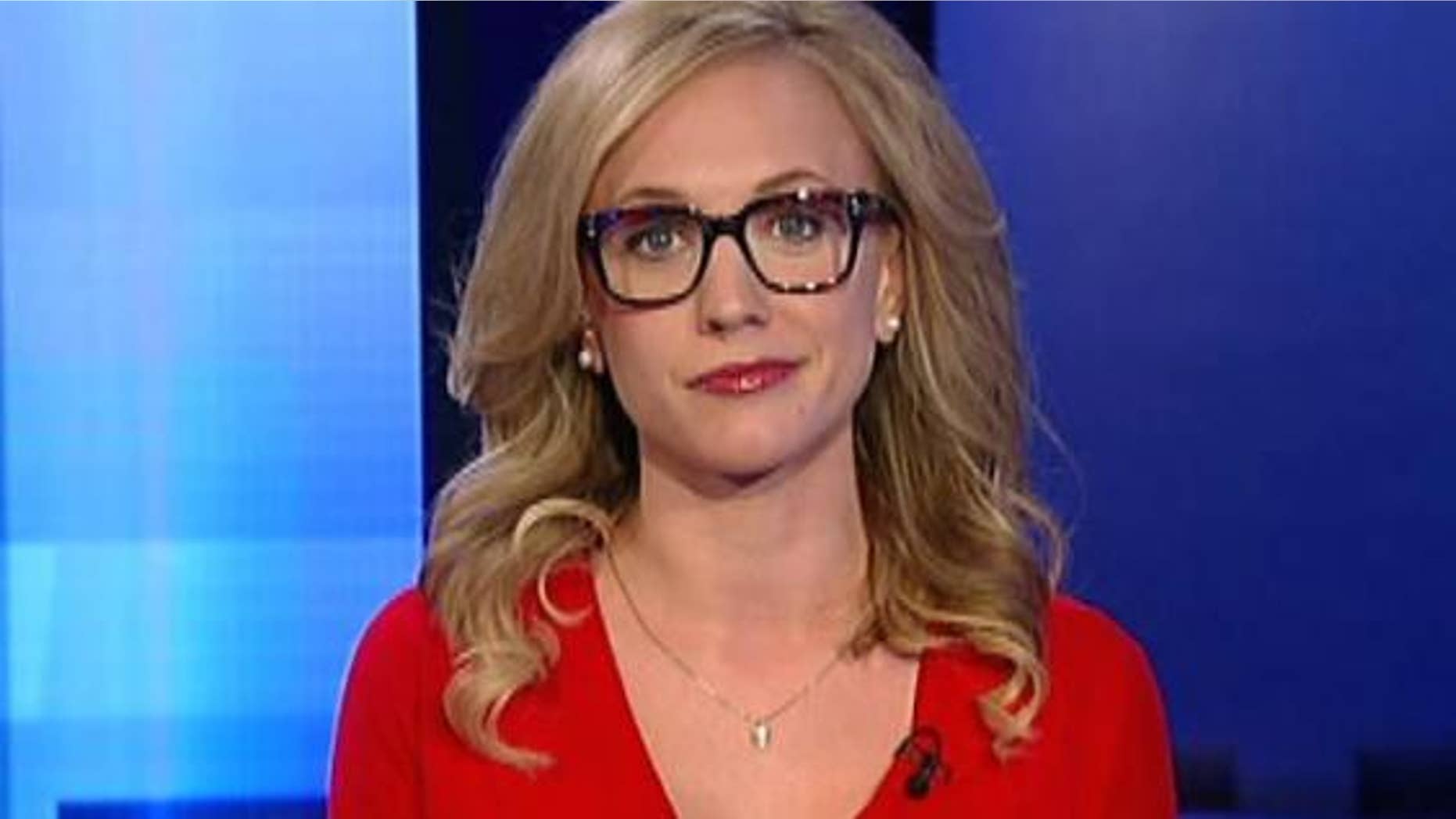 Fox News Contributor Katherine Timpf is known for her quick wit – and on FOX & Friends she delivered some quick, family favorite recipes!  Her mom's Cucumbers and Cream Polish Salad is a staple in the Timpf household. And for dessert? Her dad's Poor-Man's a la Mode!
CUCUMBERS AND CREAM POLISH SALAD
Ingredients:
4 large cucumbers, peeled
1 cup of sour cream
Lemon juice
1 tsp. sugar
Dried dill
Salt and pepper to taste
Instructions:
Peel and thinly slice cucumbers. Sprinkle with salt, let it stand for a few minutes, squeeze out liquid. Sprinkle with a little bit of pepper.
For the Dressing: For each ½ cup of sour cream add a little squeeze of lemon, ½ tsp. of sugar and a nice amount of dried or minced dill. Mix cucumbers with dressing and place in cool place half an hour before serving.
-----------------------
POOR-MAN'S A LA-MODE
Ingredients:
Pop-tarts
Ice cream
Instructions:
Toast the Pop-tart and place face-up on a sturdy plate. Apply a scoop of vanilla ice-cream and allow to melt slightly. Enjoy!