Comedian Hannibal Buress arrested for disorderly intoxication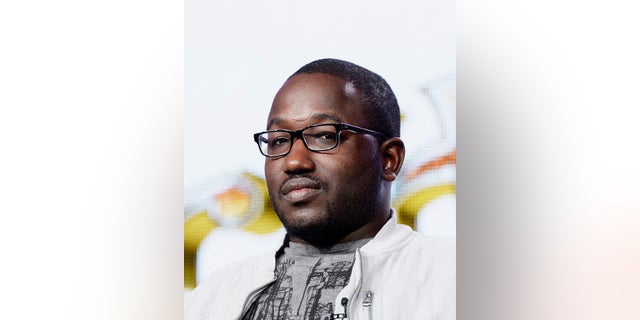 Stand-up comedian Hannibal Buress was booked Saturday night – in Miami jail.
The funny man, known for roles on TV's "Broad City" and "Eric Andre Show," was arrested on disorderly intoxication charges around 10:30 p.m., the Miami Police Department said in a tweet.
A video of the collar posted to YouTube shows the yuckster handcuffed and leaning against a squad car as he tries to convince cops not to haul him in.
"What am I detained for? Explain what I am detained for," Buress repeatedly shouts, occasionally stumbling over his words, in a video posted to YouTube by user Mitchell Wiggs.
"You don't have probable cause for anything and you look hella stupid right now," Buress continues. "You know y'all are goofy as f–k."
Officers accuse him of trespassing, but refuse to say where he was trespassing or who is pressing charges against him, video shows.
Meanwhile a crowd of onlookers can be heard heckling cops and trying to defend the comedian.
"Yo, don't hurt my man," one person shouts.
"Free Hannibal Buress," another hollers.
The comedian was booked into Miami-Dade jail at 1:57 am on Sunday and posted bail of $500 shortly before 6 a.m., court records show.
Buress is credited with helping to take down pervy comedian Bill Cosby after a 2014 bit calling the elder comedian racist renewed scrutiny over long-standing allegations that Cosby had drugged and raped women.
A case charging Cosby with drugging and raping Andrea Constand, a former Temple University basketball manager, ended in a mistrial last summer, but the comedian has nonetheless become a pariah. Prosecutors are planning to mount a retrial in April.
Buress has become a regular in the hip Wynwood section of Miami in recent years, though it is unclear what he was doing in the area Saturday night, the Miami New Times reports.
This article originally appeared in Page Six.