Comedian Andy Dick Arrested for Alleged Sexual Abuse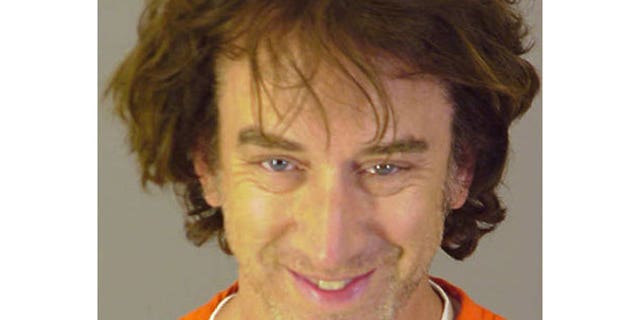 Comedian Andy Dick has been arrested for two counts of felony sexual abuse, while still on probation from his infamous 2008 arrest for pulling down a teen girl's top.
The attack allegedly happened early Saturday morning in West Virginia, after Dick appeared at the Funny Bone Comedy Club and Restaurant in Huntington. Dick is currently in the Western Regional Jail, police confirm.
"Based upon statements of two victims and independent witness accounts alleging that he had engaged in unwanted and uninvited groping of the two victims' genital areas, Andrew R. Dick (AKA Andy Dick) of South Pasadena, Calif., was arrested and charged with two counts of Sex Abuse in the First Degree," read a statement from the Huntington Police Department.
Dick reportedly harassed a third individual Saturday morning but the man did not file any charges, according to TMZ.com. The man alleged that Dick tried to kiss him before he told the comedian, "I'm not down with that," according to TMZ.com.
In 2008 Dick pleaded guilty to misdemeanor battery and marijuana possession in California. A 17-year-old female said an "extremely intoxicated" Dick walked up to her, grabbed her tank top and bra and pulled them down and exposed her breasts, according to a police statement.
Dick has a reputation for crude behavior. He has reportedly exposed himself to audiences at least twice. He was forcibly removed from the set of the show "Jimmy Kimmel Live" in 2007 after he repeatedly touched guest Ivanka Trump without her permission.
In 2007, Dick was cited in Columbus, Ohio, for urinating on the sidewalk. A comedy club owner in the city said the actor also made inappropriate comments while onstage, groped patrons, took women into the men's room and urinated on the floor and on at least one person.
In 1999, Dick was arrested for possession of cocaine and marijuana after driving his car into a telephone pole in Hollywood. He pleaded guilty but the charges were dismissed after he went into a diversion program.
The Associated Press contributed to this article.
Click here to read more from TMZ.com.