Colbert fires back at Trump about Emmys tweet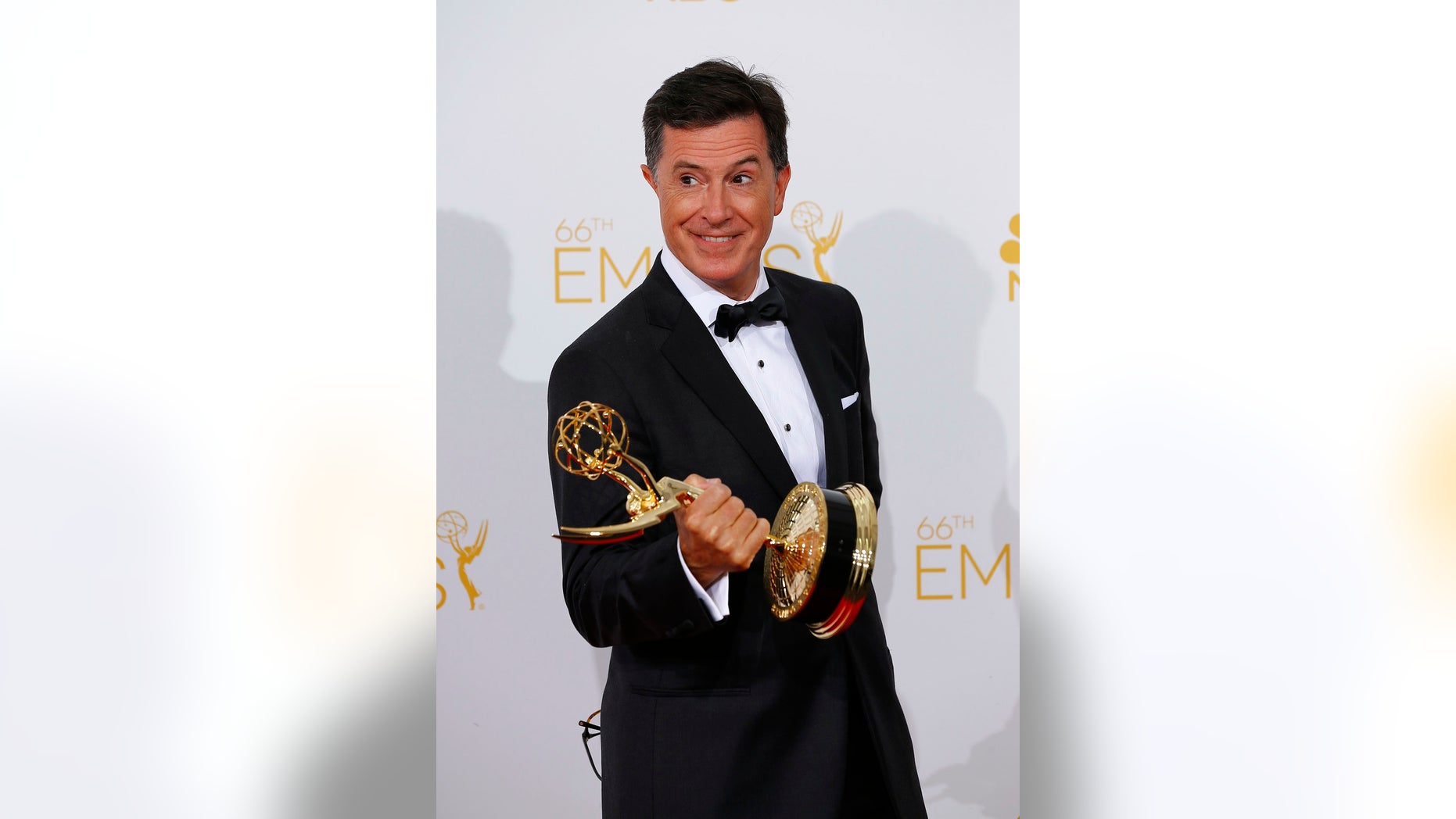 Stephen Colbert isn't done talking about the Emmys or Donald Trump. The "Late Show" host took time out of his broadcast on Wednesday to address a tweet from the president about Sunday's awards.
The stars came out en masse to accept awards for their work in TV, as well as to bash Trump and his administration. Unfortunately for the Hollywood TV stars, the Emmys hit a near record-low ratings in 2017, which the president commented on in a tweet late Tuesday night.
During his Wednesday night broadcast, Colbert couldn't pass up the opportunity to respond to the president's jab about the event that he hosted. He began by showing his audience the tweet and then picking it apart piece-by-piece.
"Now, wait a second. That can't be right," he began. "Worst ratings of all? That can't be right. I swear I heard someone say at the Emmys that they were the highest-rated ever. I guess… I guess I find this hard to believe."
Colbert was referencing the brief cameo by former White House Press Secretary Sean Spicer, who showed up at the end of his monologue to declare that these would be the most-watched Emmys ever. He was wrong, as the 2017 Emmys just barely edged out last year's show, which holds the actual title of lowest-rated ever, but not by much, as Colbert would later note.
The host addressed Trump directly saying that even he's not sad about the low-ratings, yet continued to pick apart the president's tweet about them. He explained that the tweet itself was inaccurate on two counts, starting with the fact that the Emmys were two nights prior to when Trump said they were the night previous.
"I checked the TV schedule and he must have been watching 'NCIS: New Orleans,'" he said before impersonating Trump. "So sad about what's going on in New Orleans. So many naval crimes. Strength in our military."
That's when Colbert addressed the low ratings, nit picking that his hosting gig fetched an 11.4 million viewers in Nielsen ratings, up from last year's 11.3 million.
"That's right! We had the second-worst ratings of all-time. In your face!"
You can see Colbert's full tirade below.