Clint Eastwood's daughter marries Jonah Hill's brother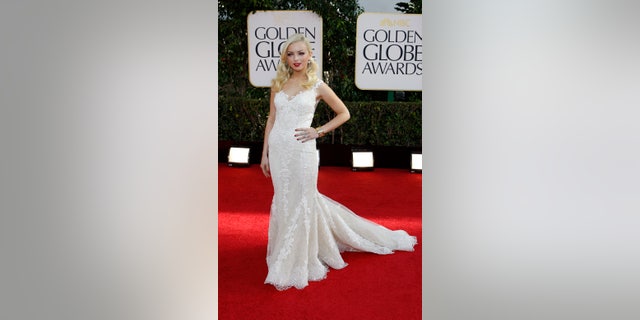 Clint Eastwood may be sitting down for Thanksgiving this year with an unlikely celeb - Jonah Hill. Francesca Eastwood, the 20-year-old daughter of Clint and "Titanic" actress Frances Fisher tied the knot with Hill's brother, Jordan Feldstein in Las Vegas last weekend.
The pair filed for a marriage license with the Clark County Recorder's Office and according to TMZ who broke the news, got hitched at the Simple Wedding Chapel in Sin City which offers Elvis witnesses.
The blonde beauty was 2013 Miss Golden Globe and was last seen in her step-mother's reality television show "Mrs Eastwood & Company," that chronicled her relationship with then boyfriend photographer Tyler Shields. Earlier this year she told Us magazine that he was "the love of (her) life."
Feldstein who bears a striking resemblance to his "21 Jump Street" brother is a powerful music manager who looks after Maroon 5, Adam Levine and Robin Thicke.
The pair have not been dating for long and have never been photographed together. Eastwood was seen out in Los Angeles on Thursday not wearing a wedding band.