Chris Hemsworth posts 35th birthday photo, jokes about being 'viciously attacked' by son: 'I'll now be playing Deadpool'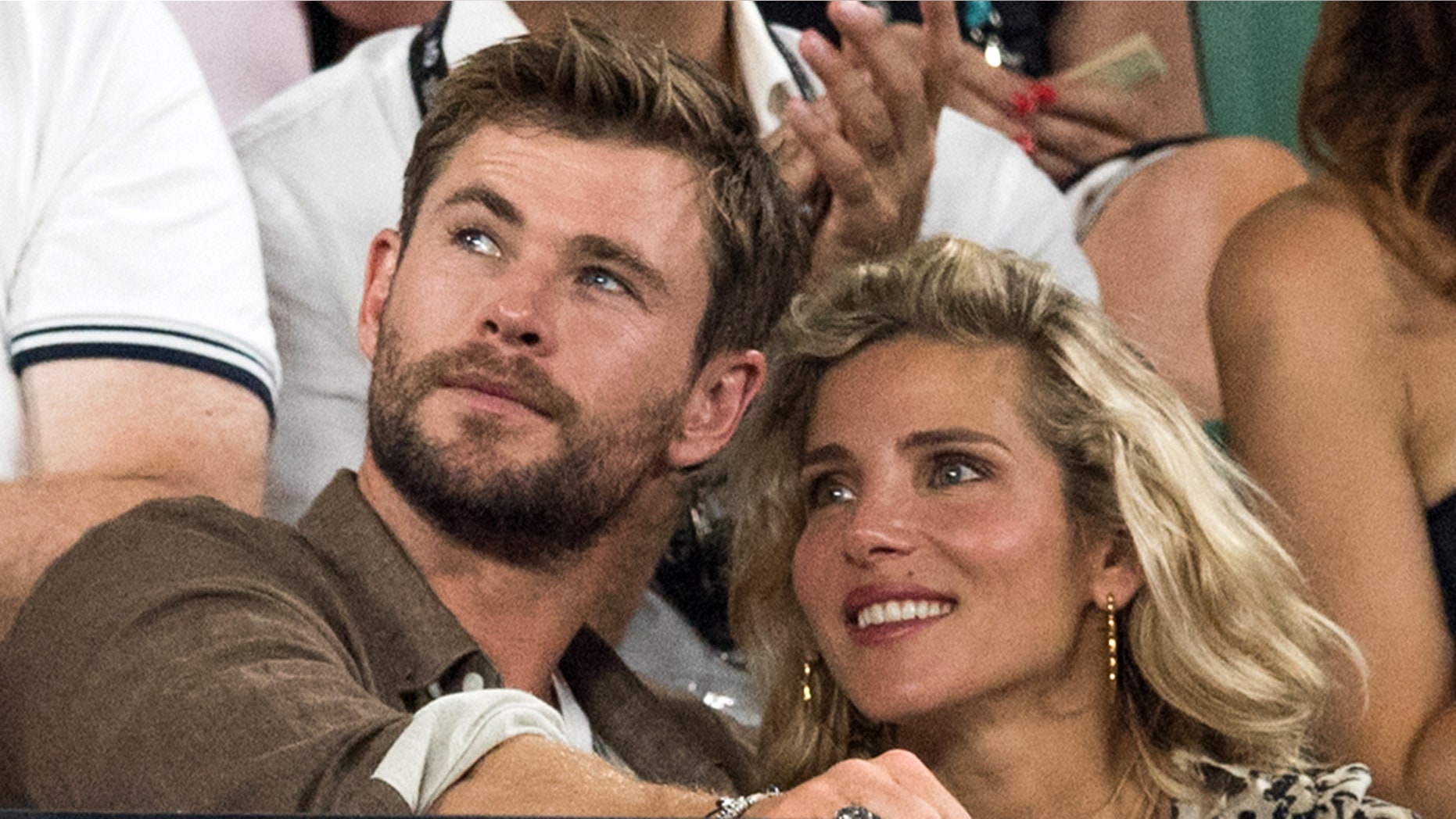 Chris Hemsworth turned 35 years old over the weekend -- and his big day included a Twitter exchange with "Deadpool" star Ryan Reynolds.
Hemsworth opened up about supposedly being "attacked" by one of his children when sharing a snap of him and wife Elsa Pataky on social media.
"Immediately after this shot was taken my son viciously attacked me from behind (due to his ninja training) and slammed my face into the flaming candles, I'll now be playing Deadpool if  @VancityReynolds pulls the pin #bestbirthdayever @ElsaPataky_," he wrote Saturday.
Hemsworth, who plays the one-eyed god of thunder, Thor, in the Marvel Cinematic Universe, was referncing Reynolds' comic book hero whose trademark is burned skin.
Reynolds, 41, responded on Twitter with his own "anecdote."
MEGHAN MARKLE'S DAD CLAIMS HE HUNG UP ON PRINCE HARRY DURING CALL ABOUT STAGED PAPARAZZI PHOTO
"Weird," he wrote. "My daughter JUST stabbed me in the right eye. (She's not a ninja, but she IS a bit of a d--k)."
He continued, "Point is, We can finally trade roles... (Happy Birthday Bubba!)."
Reynolds wasn't the only one to offer the Australian actor some birthday wishes.
Pataky, his older brother Luke and his younger sibling Liam noted the big day by posting on their own Instagram accounts, People points out.
IDRIS ELBA RESPONDS TO JAMES BOND CASTING RUMORS WITH CRYPTIC TWEETS
Josh Brolin and Dwayne "The Rock" Johnson posted Instagram videos.
"You're their greatest Chris, and that's a fact, after Evans, Pine and Pratt," Johnson jokingly sang as part of a clip he shared with his followers.
WARNING: VIDEO CONTAINS VULGAR LANGUAGE
Hemsworth reposted Johnsons' video on his own account.
He wrote, "If anyone was gonna break the news to me being the least favourite Chris I'm glad it was you @therock and embedded in that message a birthday song brought me joy."
The star added, "Also my kids after seeing this said "dad are you friends with Jumanji!!!". And now possibly think I'm cool. They expect you at each of their birthday parties in the coming years 😘🙏💪"