Chris Evans, Hugh Jackman, Ryan Reynolds and other superheroes come together to make sick fan's day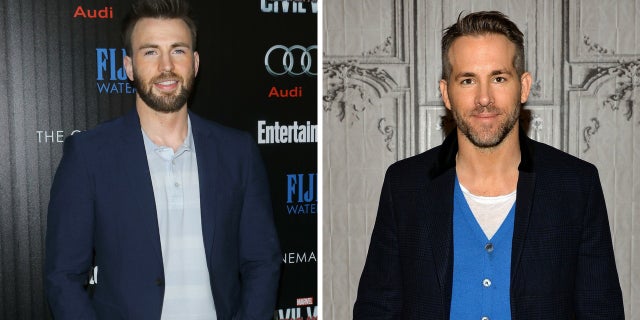 NEWYou can now listen to Fox News articles!
A group of superheroes joined forces last week to brighten the day of one fan battling terminal cancer.
"Deadpool" star Ryan Reynolds, "Avengers" Chris Evans, Chris Pratt and Tom Holland, and "X-Men" superhero Hugh Jackman sent well-wishes to Josh Rigby over the past week.
Rigby's mother launched a campaign to help her son get encouraging words from some of his heroes. The 17-year-old, who has been battling leukemia since he was very young, was diagnosed with an aggresive form of brain cancer two years ago, according to his GoFundMe.
He has glioblastoma, the same type of cancer Arizona Sen. John McCain passed away from Saturday.
CHRIS PRATT SHARES MESSAGE OF FAITH DURING ACCEPTANCE SPEECH AT THE MTV MOVIE AND TV AWARDS
"I know that you're a Deadpool fan and a superhero fan and I think that's amazing," Reynolds said in a video. "I also think that's kinda funny, for one particular reason... After hearing about you and hearing about your story and everything that you're going through, you know, I think it's pretty much a fact that you have more courage and more strength in your pinky finger than any superhero does in their entire body."
Jackman, who plays Wolverine in the "X-Men" franchise, sent Rigby some encouraging words as well.
"I am sending you lots of positive thoughts, keep fighting," he said.
"Spider-Man: Homecoming" star Tom Holland told Rigby he was thinking of him.
"I am thinking about you and everyone at Marvel is thinking about you," Holland said.
Chris Evans joked in a video that Rigby was a bigger "Deadpool" fan than Captain America and wished him well.
"Hope you're doing good today and take care," he said.
Pratt told Rigby he was a "real hero."
"I think real heroes are young people like you who have to face challenges and do so with the bravery... that you do," he said.
The videos were all shared on a Twitter account that reports updates on Rigby's condition.