Child star and son of Mickey Rooney dies at 66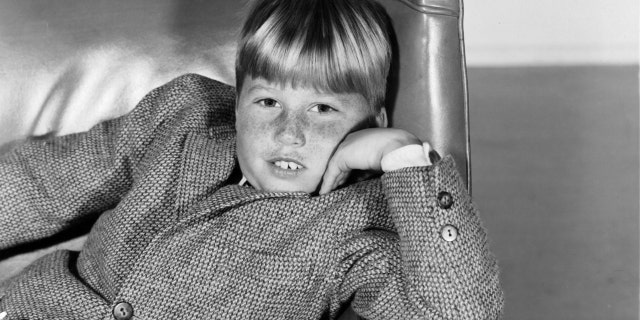 Former child actor Teddy Rooney died on Saturday at a convalescent home in Southern California after a long illness. He was 66.
Rooney's sister, Kelly, confirmed the news of her brother's passing to The Hollywood Reporter.
Rooney was one of famed actor Mickey Rooney's nine children, and was born to his father's third wife, actress Martha Vickers.
WATCH: Hollywood Icon Mickey Rooney Dead At 93
When he was a young child, Teddy appeared in projects with both his parents. He starred alongside his mother in a 1957 episode of "Playhouse 90," and appeared in his father's 1958 comedy "Andy Hardy Comes Home."
His numerous other screen credits include roles in 1959's "It Happened to Jane" and the 1960 Western "Seven Ways From Sundown," as well as the TV series "Wagon Train," "The Rifleman," "Lassie" and a 1963 episode of "McHale's Navy," which was his final screen role.
PHOTOS: Stars We've Lost In Recent Years
Teddy's beloved father passed away on April 6, 2014 at the age of 93, while his mother died of esophageal cancer in 1971 at the age of 46.
Rooney is survived by his wife, Carol, and their children, Shannon and Dominique.