Charlie Sheen denies claims by 'extortionist' ex-fiancee, including forced abortion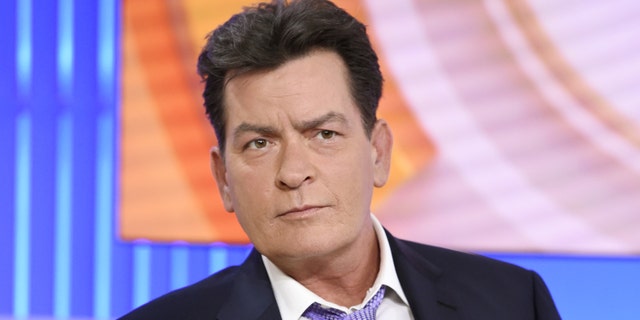 Charlie Sheen had some biting words in response to an ex-fiancee who claims the actor did not disclose his HIV status until after they had sex several times.
The actor, who publicly revealed his HIV positive diagnosis on the "Today" show a couple of weeks ago, filed for the dismissal of the lawsuit, calling his ex – porn star Brett Rossi – an "extortionist," whose claims are motivated by money and revenge.
"Nearly a year into their relationship, Rossi revealed her true self: A woman motivated by greed and consumed with jealously," state the documents filed in Los Angeles Superior Court on Monday, according to the Hollywood Reporter.
Sheen, 50, claims that Rossi was well aware of his HIV positive status before they started to have sex and is using his public confession as a way to get money out of him.
In her lawsuit filed last Thursday, 26-year-old Ross accused Sheen of assault, battery and intentional infliction of emotion distress. The lawsuit states she and Sheen had sex five times before he revealed he was HIV positive.
"As a result of this exposure, [Ross] has suffered serious emotional distress from a reasonable fear that she will contract HIV," the suit states.
Ross, whose real name is Scottine Ross, also claims that when she became pregnant in March 2014 Sheen "became extremely upset" and asked her to have an abortion. When she originally refused, he allegedly threatened to "kick her to the curb."
Sheen's court filing also alleges that Ross has "attempted to extort millions of dollars by disclosing Sheen's medical condition, even though she had signed a confidentiality agreement."
The extortion plan included her filing a lawsuit, issuing a press release and embarking on a media tour.
"This is a case by an extortionist, Scottine Ross aka Brett Rossi . . . who gets paid for sex as a prostitute and a porn star," Sheen's claims in his dismissal request.
During his appearance on the "Today" show last month, Sheen vowed that he would not pay to settle any claims from sexual partners claiming he exposed them to the virus that could lead to AIDS.
"That's my goal. That's not my only goal. I think I release myself from this prison," he told host Matt Lauer.
Ross' lawsuit was filed one day after Sheen was supposed to pay her $1 million to settle all claims against him under a draft agreement that the actor never signed, according to the court filing.
Ross told FOX411 last week that she wants "justice" and that if she had wanted money, she "would have kept our child.
"If I wanted money, I would have kept quiet," she said, adding, "If he would have told me from day one, from the first time that we met, there would have never been a relationship. I never would have been sexually active with him."
Ross said she has not tested positive for the HIV virus.
The Associated Press contributed to this report.