'Celebrity Family Feud' put the Kardashians and Wests against each other and things got heated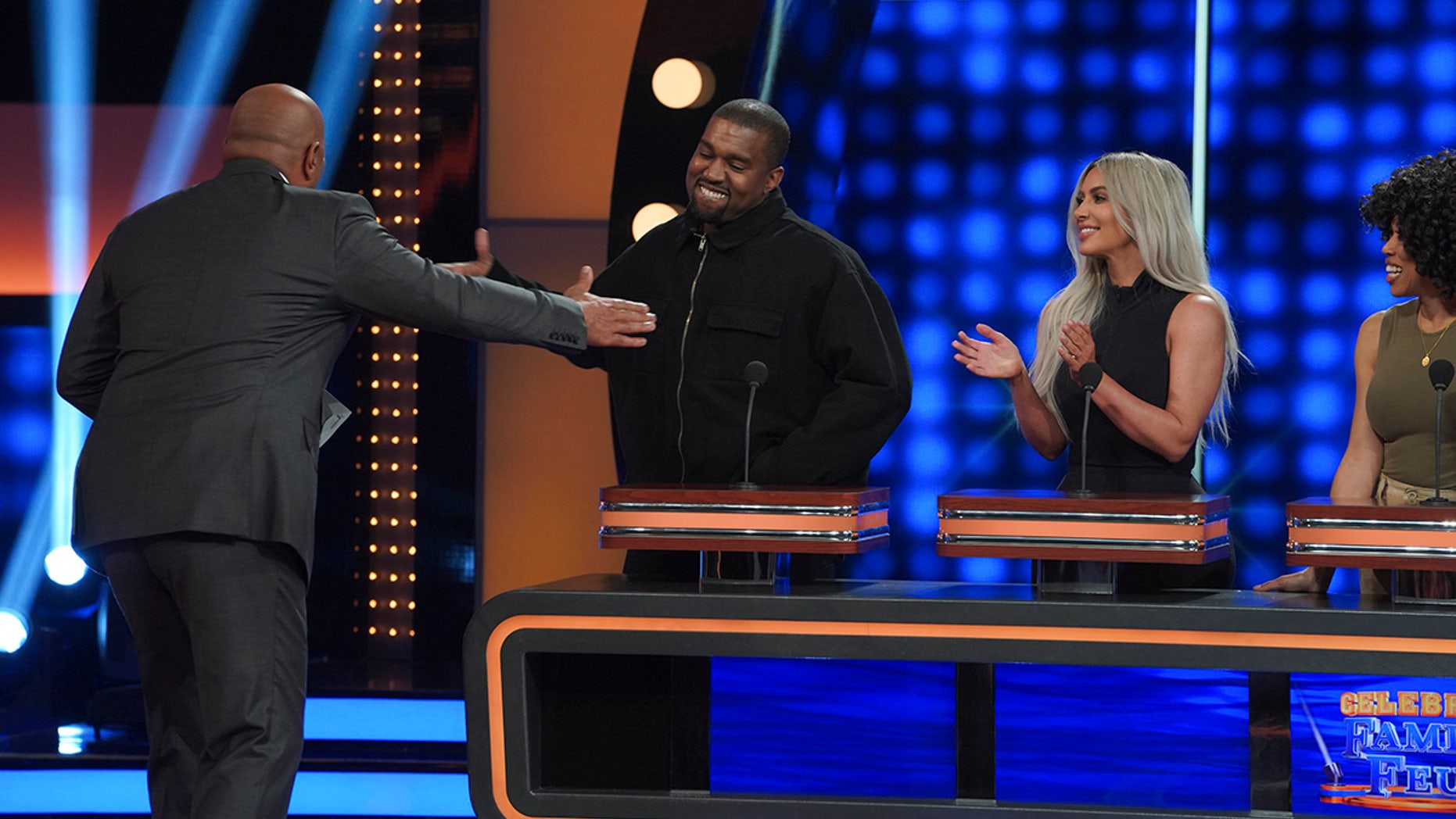 ABC's' "Celebrity Family Feud" returned with a bang offering a standoff between the Kardashian family and Kanye West's family, which got surprisingly heated at times.
The first spot of friction came when the families were introduced. Kim Kardashian West, despite giving the family name some recognition, opted to side with her husband and his cousins against her mother, grandmother, sisters Khloe and Kendall, her cousin and best friend.
Khloe clearly didn't take too kindly to the snub, and refused to shake Kim's hand when the two were up against each other to steal the show.
"Not here Kim. No… Not today Kim," she said with a smirk. "It's called 'Family Feud.' Not today!"
Host Steve Harvey joked that people should tune into the next episode of "Keeping Up With The Kardashians" as this feud may extend beyond the 60-minute broadcast. Harvey hinted at even more drama backstage when he revealed that the Kardashian family would have six members instead of the traditional five. Kris Jenner and her mother, Mary Jo (MJ) acted as a single player in the game.
"We don't have to explain to you why that is," Harvey said of MJ. "She was not going to not be on the show!"
The night continued with a cavalcade of hilarious responses to some of the prompts, starting with Kanye, who broke from his usual public persona and was all smiles throughout the night, saying Harvey's lips were the biggest reason people want to kiss him (which ended up being the number one answer out of 100 surveyed).
Later, he and Kim shared some insight into their home life by revealing they previously argued about locking doors when getting intimate with one another. It turns out, their three kids sneaking into their room can be a bit of a problem.
After an early lead and some bickering with Khloe over the rules, the West family looked like it was going to take the crown for their charity. However, in the final round the Kardashians pulled out a win and offered to send Khloe and Kendall to the fast money round. However, the sisters put their feud aside to give a gift to their sister, a self-proclaimed "Family Feud" fan.
They announced that, because they were all playing for the same charity, Children's Hospital of Los Angeles, they decided to let Kim and Kanye play the round to fulfill their dream.
The couple made short work of the round and ended the night on a high note, with Kanye high-fiving the crowd after winning $25,000 for charity.