Celebrities React on Twitter to the Casey Anthony Verdict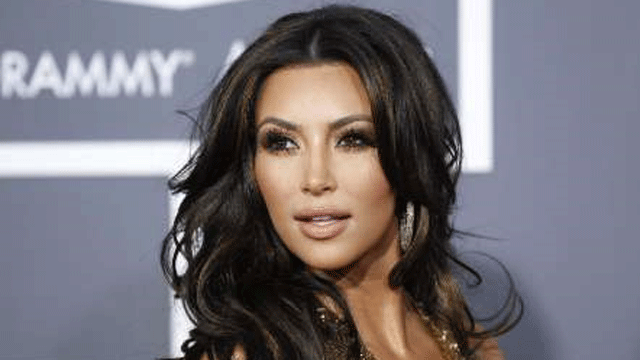 Following the Casey Anthony "not guilty" verdict, celebrities took to Twitter to express their opinions.
Like the vast majority of Americans on the social network, they were not happy.
Kim Kardashian: WHAT!!!!???!!!! CASEY ANTHONY FOUND NOT GUILTY!!!! I am speechless!!!"
Mandy Moore: I'm from orlando and have been hooked on the trial the last few weeks. the defense team was abysmal! this is shocking! poor, poor caylee.
Woah! Shocked about the verdict in the casey anthony trial! Thought she was guilty for sure! Either way, tragic story....
Comedian Kristen Schaal: Juror: "You know, it's like when your daughter goes missing and you go to a hot body contest and get a tattoo, we've all done that, right?"
Juror: "Raise your hand if you want to get back to summer w/o feeling bad about putting someone to death? Great....
Juror: "We've all borrowed shovels from our neighbor after our kid has gone missing."
Singer LaLa Vasquez: Speechless. Stunned
Carson Daly: This is bull[expletive]!!
Kevin Nealon: Casey Anthony. You go girl! You have three years of partying to make up for!
Demi Moore retweeted Jason Pollock: #StillNoJusticeForCaylee
Ashton Kutcher retweeted William Lang: OJ Simpson finds this verdict outrageous.
Mindy Kaling: Anyone else hoping Casey Anthony is stupid enough to sue herself for millions in a civil court?
Star Jones: I believe in the jury system and accept (the) verdict, but I can't take smiles from Casey Anthony right now. She may be not guilty but her baby is dead!"
Model Niki Taylor: God will judge you Casey! This isn't over!
Melissa Carter: No murder weapon. No motive. The law is not about emotion but evidence. I am not at all surprised.
Ciara: AMERICA! OW!
Rainn Wilson: Dear Florida, THANK YOU for freeing Casey! She's now available for partying and babysitting!
Holly Marie Combs: Outraged. Out. Raged.
Tenley Molzahn: Wow. #CaseyAnthony is not guilty! This woman is being shown some amazing grace. We all know guilt plays it's own punishment.Wow wow.
I just hope #CaseyAnthony changes her path in life now that she's been shown this grace, I'm shocked.
Roseanne Barr: Kids only matter in this country when they are fetuses.
Jill Zarin: I can NOT believe Casey Anthony was found NOT GUILTY! What..the glove didn't fit? The is terrible. I am SHOCKED.
Jason Biggs: I guess the glove didn't fit.
Kim Zolciak: WOW
Ricki Lake: I'm disgusted! #notguilty? Oh come on.
Aubrey O'Day: They said she's Not Guilty guys. The jury was her maker & that's the law. I don't know,my heart hurts. I don't feel like justice was served.
Benji Madden: Casey Anthony looks Crazy man. like real Crazy. like street rat Krazy. Kray Kray. 100$ says she moves to LA in 30 days or less.
Cheryl Burke: Not guilty? Wow! Speechless!!