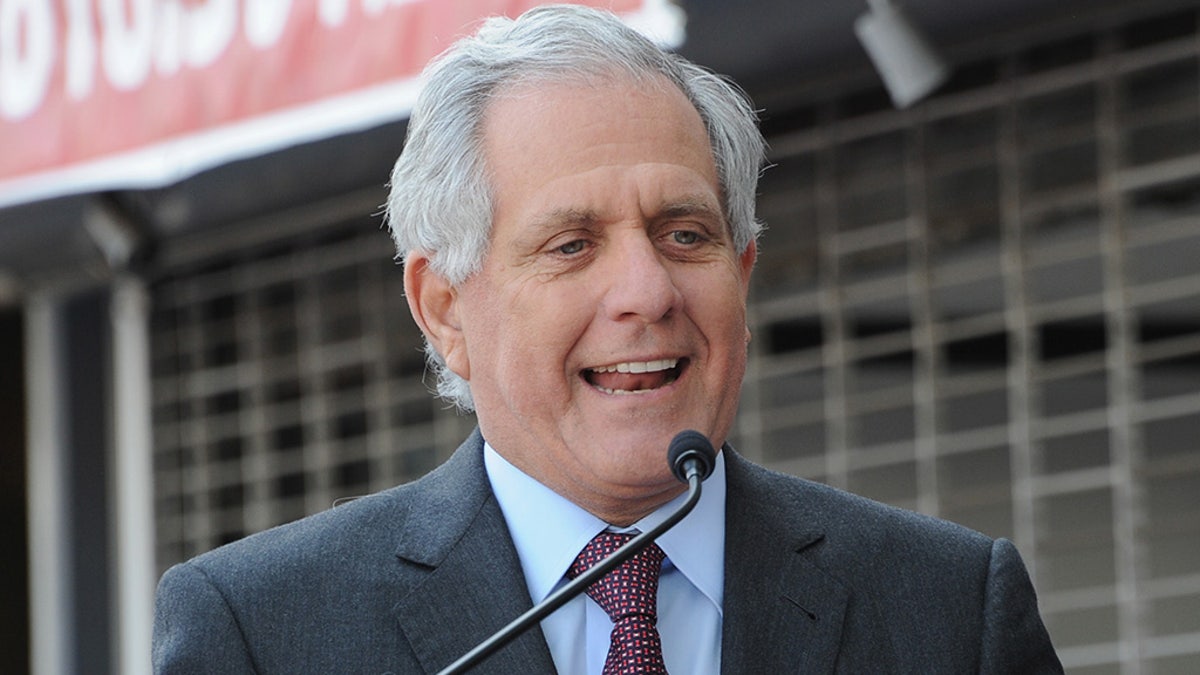 As reports circulate that CBS is close to negotiating the exit of embattled CEO Les Moonves over allegations of sexual misconduct, another bombshell report has come out in which six more women detail unwanted sexual encounters with him.
In an article for the New Yorker, written by the scribe of the first expose on Moonves, Ronan Farrow, more women have come forward. Their accounts allege misconduct on behalf of the CBS executive that includes forced oral sex, exposing himself to women without their permission, forcibly kissing unwilling participants and placing the careers of those that rebuffed him in jeopardy.
"The appalling accusations in this article are untrue. What is true is that I had consensual relations with three of the women some 25 years ago before I came to CBS. And I have never used my position to hinder the advancement or careers of women," Moonves told the outlet in a statement. "In my 40 years of work, I have never before heard of such disturbing accusations. I can only surmise they are surfacing now for the first time, decades later, as part of a concerted effort by others to destroy my name, my reputation, and my career. Anyone who knows me knows that the person described in this article is not me."
Despite his denial, Phyllis Golden-Gottlieb, Jessica Pallingston, Deborah Green, Deborah Morris, Linda Silverthorn and Deborah Kitay each came forward to describe an alleged incident involving Moonves.
Golden-Gottieb claims she worked with Moonves at Lorimar-Telepictures in the 1980s, having had an accomplished career at NBC, MGM and Disney before that. One day in 1986, she claims Mooves asked her to lunch in the middle of a workday only to pull the car over in a secluded area and force her head into his lap to perform oral sex. A single mother at the time, Golden-Gottieb says she was afraid to put her career in jeopardy by reporting the incident. However, two years later she claims she went into his office only for him to disappear briefly and return without any pants on, aroused.
She claims she ran out of the room.
Soon after, she alleges that Moonves began berating her in the workplace over small infractions, even going as far as to physically throw her into a wall. She filed a complaint to the Los Angeles Police Department in the fall, spurred on by the growing "#MeToo" movement. The article alleges that Moonves did not inform the full staff of board members at CBS until several months later.
Pallington shared a similar story noting that he met her in his office and implied he would give her professional help in exchange for sexual favors. She reportedly went along with it out of fear and confusion, allowing him to forcibly kiss her and make her perform oral sex on him. However, she started to have a visible panic attack when he attempted to have sexual intercourse with her and things stopped.
This allegedly occurred on her first day of working as his assistant.
She says that she met him again when he made a similar trip to New York. This time, when he started groping her, she lied about being engaged. This reportedly upset him and a similar pattern of cold behavior followed. Moonves allegedly called her a "c---." She reportedly continued writing, but left the TV business soon after.
Green, a makeup artist, alleges that he forced a kiss on her while she was doing his makeup for a promotional video despite allegedly telling him that she had a boyfriend and reminding him that he had a wife. She claims she was not asked to do makeup for CBS executives again.
Morris claims that Moonves made several advances on her while she was working at Lorimar with him. This included inappropriate advances and touching. However, things culminated one night when he offered to give her a ride to her car, only to allegedly grab her and attempt to force her into a kiss. She says she hit him in the chest and ran away. Soon after, she claims she was frozen out of meetings at Lorimar.
Finally, Silverthorn, who had a consensual sexual relationship with Moonves six years prior, says she visited him to talk business while he was working at 20th Century Fox, only for him to expose himself to her and force her to touch him. When it was over, he reportedly told her that he did not have any work for her.
The new expose in the New Yorker also calls out "60 Minutes" producer Jeff Fager for allegedly engaging in inappropriate behavior himself and helping to cover up a "boys club" atmosphere at the show.
The news comes as insiders hint that CBS is negotiating Moonves' exit that could include a package worth more than $100 million. According to Variety, Moonves is expected to announce his exit from the company in the coming days.