Carson Daly slammed by gay rights groups, 9/11 family for gay joke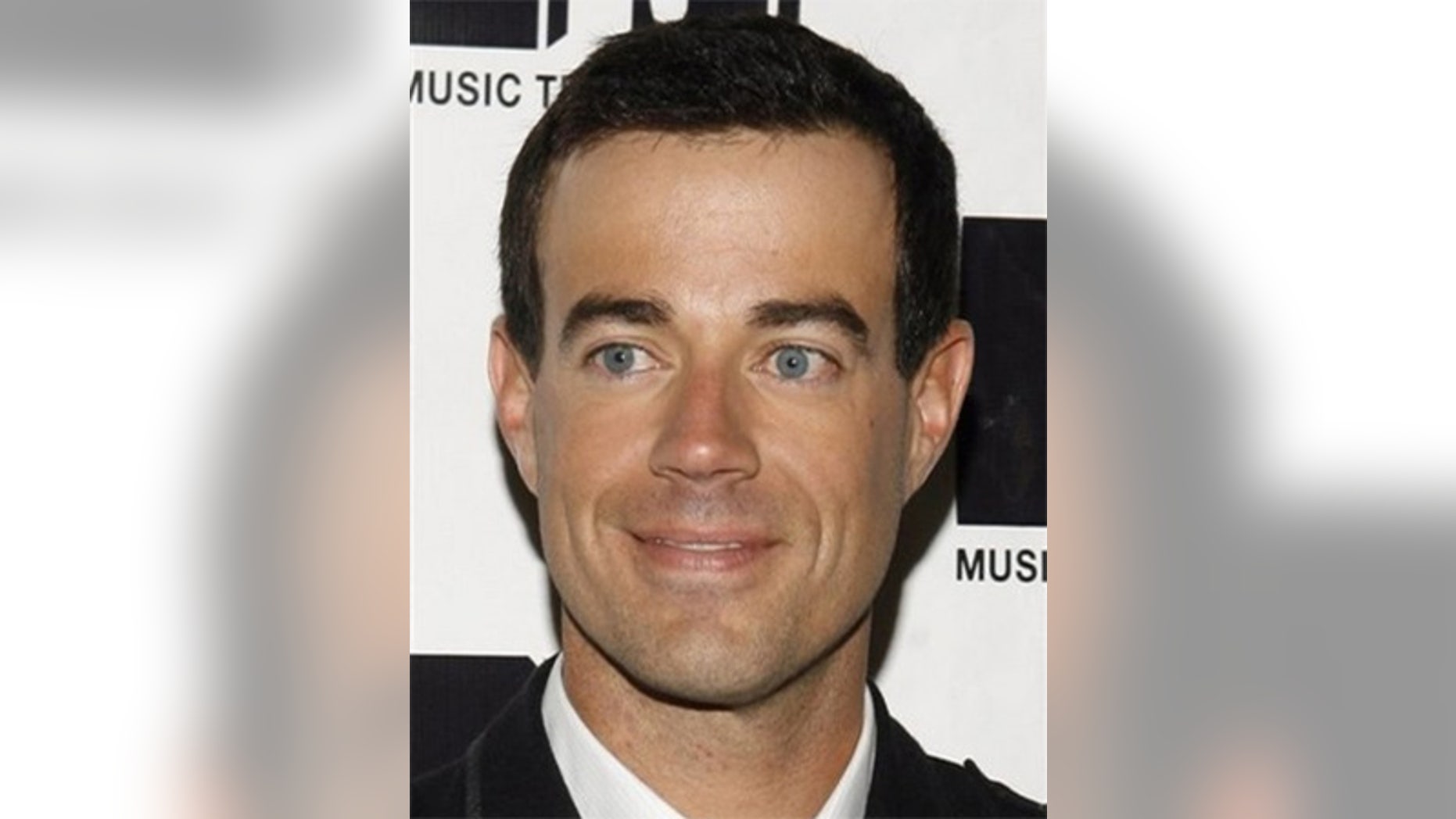 Carson Daly has taken heat from gay rights groups and a 9/11 victim's family member for jokes he made about the JetBlue pilot incident on his morning radio program -- jokes that many deemed offensive to gays and lesbians.
In the incident, which has received widespread media attention, a JetBlue pilot went berserk and had to be subdued by a passenger. The passenger happened to be a retired corrections officer, David Gonzales, who was 6'4" and 300 pounds.
Gonzales put the pilot in a chokehold and "wound up personally sitting on the guy until we landed in Texas," he told the New York Post. Gonzales was on a flight full of law enforcement professionals who were attending a convention in LasVegas.
Daly, in joking about the odds of the pilot going nuts on a flight full of law enforcement, said on Wednesday morning: "There was a bunch of … well-trained dudes. What are the odds of that? … Thank god… My luck, it would be like 'This is the flight going to [the gay pride parade] in San Francisco' … I mean, that would be my colleagues... 'Uh, we're headed down to Vegas for the floral convention.'… 'Can we get a little help up here with the pilot?' 'Oh, Nooo!'"
Daly took was blasted by gay and lesbian groups for making the joke, and apologized Wednesday afternoon in a tweet: "This morning on my radio show I attempted to make fun of myself & offended others by mistake. I sincerely apologize."
The talk show host went even further and issued a statement after consulting with the gay rights group GLAAD, which read in part: "I'm truly saddened that my words today suggested otherwise. I've long been a supporter of gay, lesbian, and transgender rights, and I'm saddened that my comments, however unintentional, offended anyone, specifically members of the LGBT community."
But gay rights groups weren't the only ones upset with the comedian's remarks. The mother of a man killed in the attacks on 9/11 also issued a statement.
"With your on-the-air comments this morning, you demonstrated an ugly ignorance," wrote Alice Hoagland, the mother of Mark Bingham, a member of the San Francisco Fog Rugby Club, who was aboard the doomed Flight 93 from Newark to San Francisco. "But this afternoon you also showed the grace to apologize for your odd remarks, as you should."
"Yes, my gay son was known in our family for bringing me flowers on my birthday and Mother's Day," she continued. "He also was known for careening down the rugby pitch, and, on the morning of September 11, 2001, for charging unarmed down the aisle of a doomed Boeing 757 to face knife-wielding Islamist thugs in a hijacked cockpit."