Carrie Fisher, Leonard Cohen and more nominated for posthumous Grammys in 2018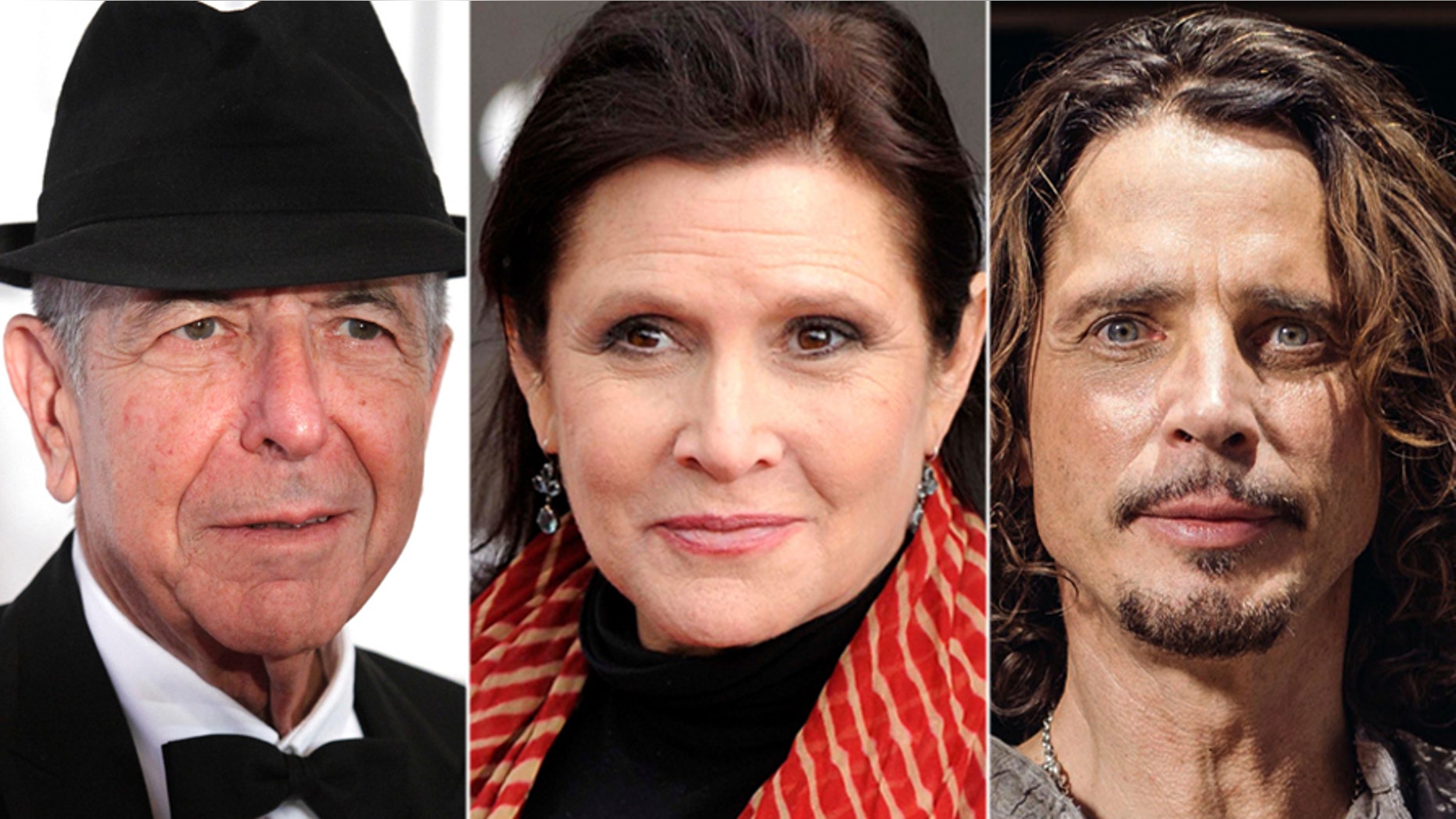 Carrie Fisher, Chris Cornell and Leonard Cohen have been nominated for posthumous Grammy awards for some of their work done before their respective deaths earlier this year.
Fisher, who died in December of 2016 is nominated alongside Neil Degrasse Tyson, Bruce Springsteen, Shelly Peiken, Bernie Sanders and Mark Ruffalo for best spoken word album for her reading of her memoir "The Princess Diarist." If she wins, it will be the first Grammy for the late "Star Wars" actress. However, this is not her first nomination as she previously received attention for her book "Wishful Drinking" in 2009.
Meanwhile, Chris Cornell, who committed suicide in 2016, is nominated for best rock performance alongside Leonard Cohen, who died in November 2016. Cornell is nominated for "The Promise," which was released in March 2016 to play over the closing credits to the film of the same name. This would be his first Grammy win, but he's been nominated four times in the past.
Cohen, on the other hand, is nominated for the song "You Want It Darker," the title track from his October 2016 album of the same name. Additionally, he's up for an award for best American roots performance for "Steer Your Way" from the same album. As USA Today notes, Cohen won an album of the year award in 2007 for his work on the album "River: The Joni Letters" and was honored by the Recording Academy with a lifetime achievement award in 2010. Coincidentally, he's also up against another posthumously-nominated star in this category as Glen Campbell's "Arkansas Farmboy" off his farewell album "Adios" is eligible for a win as well.
Rounding out the deceased grammy nominations is Gregg Allman, who died in May, is nominated for both best American roots song and Best Americana album.
The Grammy Awards take place on January 28 of 2018.