Candace Cameron Bure shows off grisly hand injury that left her hospitalized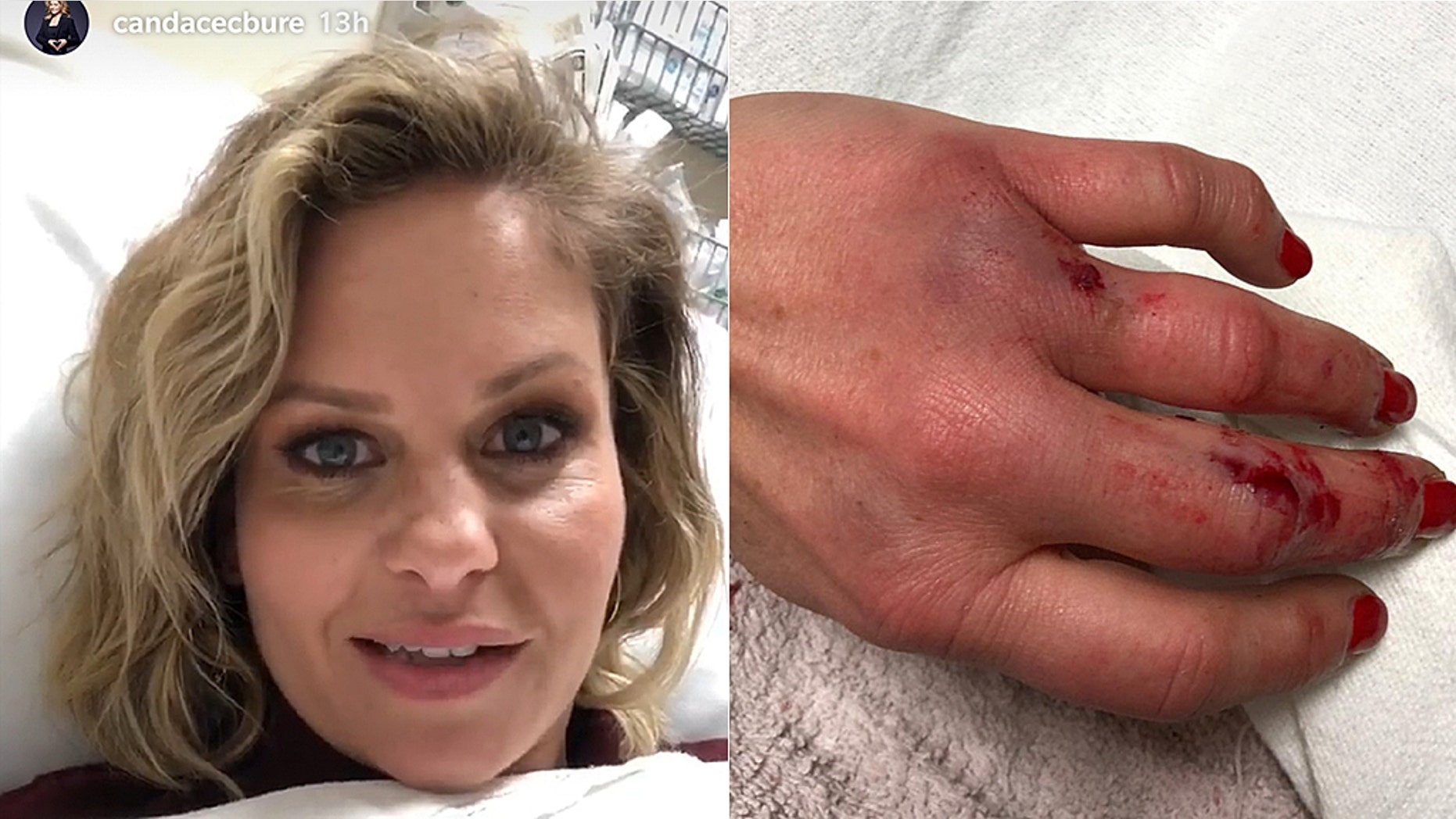 Candace Cameron Bure showed off a pretty brutal hand injury she suffered in a go-karting accident.
The "Fuller House" star was hospitalized after go-karting with older brother Kirk Cameron and sisters Melissa and Bridgette, saying from her hospital bed that Kirk ran her over.
"I'm the culprit.  I'm the crazy driver ... It was my fault completely," Kirk, 48, quipped in an Instagram story from the hospital. "I tried to cut her off and take the lead."
"Went go-karting with my brother and two sisters. I've been released now, but was in the ER," Bure, 42, told her followers in an Instagram story during her car ride home from the hospital. "Clearly I am fine ... got some damage to my hand — but it's not broken, and my shoulder, but it's not broken."
Bure showed off her engagement ring and wedding band that were misshapen after the accident, noting that removing them from her extremely bruised and swollen hand was one of the most painful experiences she'd ever been through.
Once she got home, she filmed another clip, explaining, "I looked pretty happy in those videos [from the hospital] ... Some of the pain has set in and it hurts. And I'm a little loopy from the drugs!"