Brody Jenner 'didn't even know' Kylie Jenner was pregnant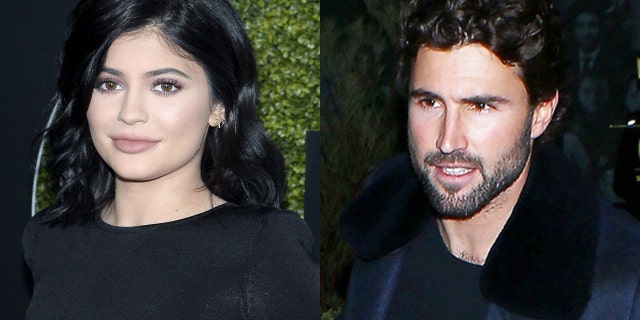 New mom Kylie Jenner may have kept her sisters and close friends in the loop about her pregnancy, but that exclusive circle did not include Jenner's extended family.
The star's half-brother Brody Jenner admitted he had no idea his little sister was pregnant.
"Well, to be honest, I didn't even know she was pregnant for the entire pregnancy," Jenner revealed to TMZ in an interview on Thursday. "Now I found out and would love to see her."
Click for more photos of Brody Jenner on x17online.com.
Brody Jenner, son of Caitlyn Jenner and Linda Thompson, admitted that he had no idea that Kylie was pregnant until she publicly announced the arrival of her first child on Sunday, Feb. 4.
According to the former "Hills" reality star, it has been "a couple years" since he has hung out with the youngest of the Kardashian-Jenner clan, but he hopes to one day meet the new baby.
"Relationship's always been there, but you know they're busy," he said of the Kardashian-Jenner women. "It is what it is. I would love to meet the baby."
Though Brody Jenner seemed to be left in the dark about his half-sister's new bundle of joy, Caitlyn Jenner celebrated the birth of her new grandchild with a post on Instagram following Kylie's baby announcement.
Caitlyn captioned an infant photo of Kylie and wrote, "My daughter just had a daughter. It's amazing to be by your side through this journey. She's SO beautiful already. Can't wait to watch her grow. Throwback to my baby, as a baby @kyliejenner."
Kylie responded to the heartfelt post with a simple, "Love you."
And though Kylie seemed to be on fine terms with Caitlyn, Jenner's comments about his sister's new baby come after the DJ's other "sister," Khloé Kardashian, said in an interview on the U.K. show "Lorraine" that she didn't think a baby would change her now strained relationship with Caitlyn.
"I don't think that affects anything with Caitlyn," Kardashian said. "[Things are] just as they are."