Broadway's R.Evolución Latina Releases New Album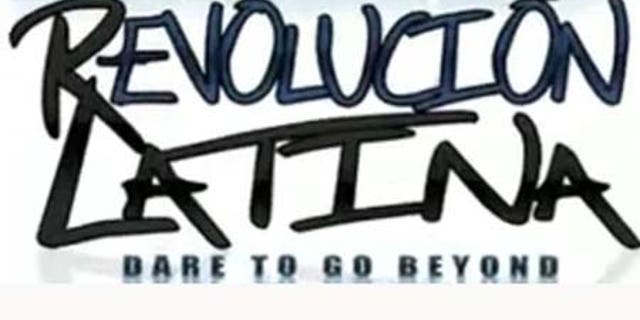 In 2011, Broadway is going all out introducing productions that have been featured on the big screen. Take "Catch Me If You Can," for instance, based on George Clooney's "Up in the Air."
But one production getting a head start Monday night at the Engelman Recital Hall in Baruch College in New York is the album release party of "Dare To Go Beyond," the first CD launched by R.Evolución Latina.
The group is a non-profit organization composed mostly of Latino Broadway stars who challenge their communities to discover their full potential by running free after-school programs and activities. The group also offers children in predominantly Latino and black neighborhoods the chance to be trained in acting, dancing, vocals and stage presence/performance.
"The album release party is an evening of celebration of what we have accomplished during the year," says Gabriela García, one of the organization's founders and a leading actress in the musical "Chicago" who is featured in the album. "This is the best time [for people] to come see who we are and how they can help."
The long-awaited CD, produced by another of the organization's founders, actor and choreographer Luís Salgado, (of "In the Heights" fame) features songs of encouragement, such as "I Can" and "Anyway."
Artists like Corbin Blue (who also performed in "In the Heights"), Josefina Scaglione and George Akram ("West Side Story"), and Janet Dacal ("WonderLand"), among others, are heard on the CD.
"I listen to it every day!" García said. "The CD has a very nice mix [of songs.] You can hear the passion."
Moreover, R.Evolución Latina will be presenting the "Catalyst Award" to TomViola, executive director of their parent company "Broadway Cares/Equity Fights AIDS."
"The Catalyst Award recognizes a group or individual who sparks change in our society,"says REvolución Latina's marketing director Robert Rice. "We are excited to have such a prominent figure who has changed so many lives come and be a part of our event."
Copies of the album will be sold at the event and are available online. All proceeds will be used to fund R.Evolución Latina's workshop series and the "Dare To Go Beyond" summer children's arts camp.
Click here to find out more about R.Evolución Latina's "Dare To Go Beyond" album release party.
Follow us on twitter.com/foxnewslatino
Like us at facebook.com/foxnewslatino