Brittany Murphy's Brother Doesn't Care Simon Monjack Died, Report Says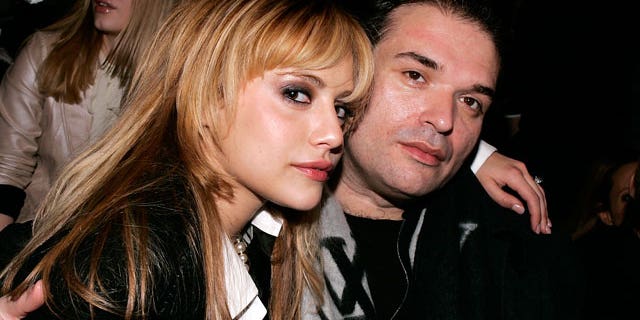 LOS ANGELES – Just days after the death of Simon Monjack, the late Brittany Murphy's brother says he is not mourning the loss of his brother-in-law.
Pop Tarts got a first look at this week's Life & Style Weekly, and the magazine is reporting that Murphy's brother Tony actually thinks the world is better off without Monjack.
"I don't care that he passed," Tony told the tabloid. "Maybe it will stop this from happening to another young woman. However he went, it was a service to humanity."
The coroner ruled that Murphy's death in December was caused by pneumonia, an iron deficiency and multiple-drug intoxication. Now, an investigation into Monjack's cause of death reveals that many of the same prescription pills believed to have contributed to killing his wife were found near his body.
SLIDESHOW: Brittany Murphy: 1977 - 2009
"He was a mess, lost in a haze of prescription medication. He exerted too much control over Brittany," an insider told Life & Style, while a second insider agreed that he did "strange things" to his wife and "changed her completely."
Another source, who had business dealings with the couple, told us that Monjack always seemed "as high as a kite," and severely damaged Murphy's professional reputation.
The "Clueless" starlet was reportedly fired from a film set in Puerto Rico last year, due in large part to her husband (widely dubbed a "con man" in entertainment industry circles) being difficult and fighting with locals. Immediately after touching down in the continental U.S., Monjack was rushed to the hospital and was described as being "incoherent" after EMTs boarded the plane.
Monjack's rep, Roger Neal, has recently claimed that the 40-year-old was due to get heart bypass surgery, but had been delaying the operation. Neal also said that his client was "very misunderstood" and deep down was a very loving, genuine person.
"Simon was focused on the Brittany Murphy Foundation and the Brittany Murphy Legacy Awards, the gala was to be held in September, A-listers were coming out to support, the foundation is to help kids that want to learn the arts, ballet, singing, composing, acting, and learning to play an instrument," Neal said. "He and Sharon (Murphy's mother) were focused on this 110 percent."
According to Neal, Monjack was to do a press conference next week with Murphy's mother to announce the gala, as well as display photos he took of Murphy at an exhibit called ONE photos, among other work on an opera and ballet.
And given that Sharon was the one to discover both Brittany and Simon unconscious, it comes as no surprise that she is struggling severely with both deaths.
"Sharon is just devastated having a double loss, her daughter and now her son-in- law, she loved him as a mom loves her son," Neal added. "And he loved her as a son loves his mom, they were a close family. We feel Sharon will now more than ever want this foundation to move forward, and the gala."