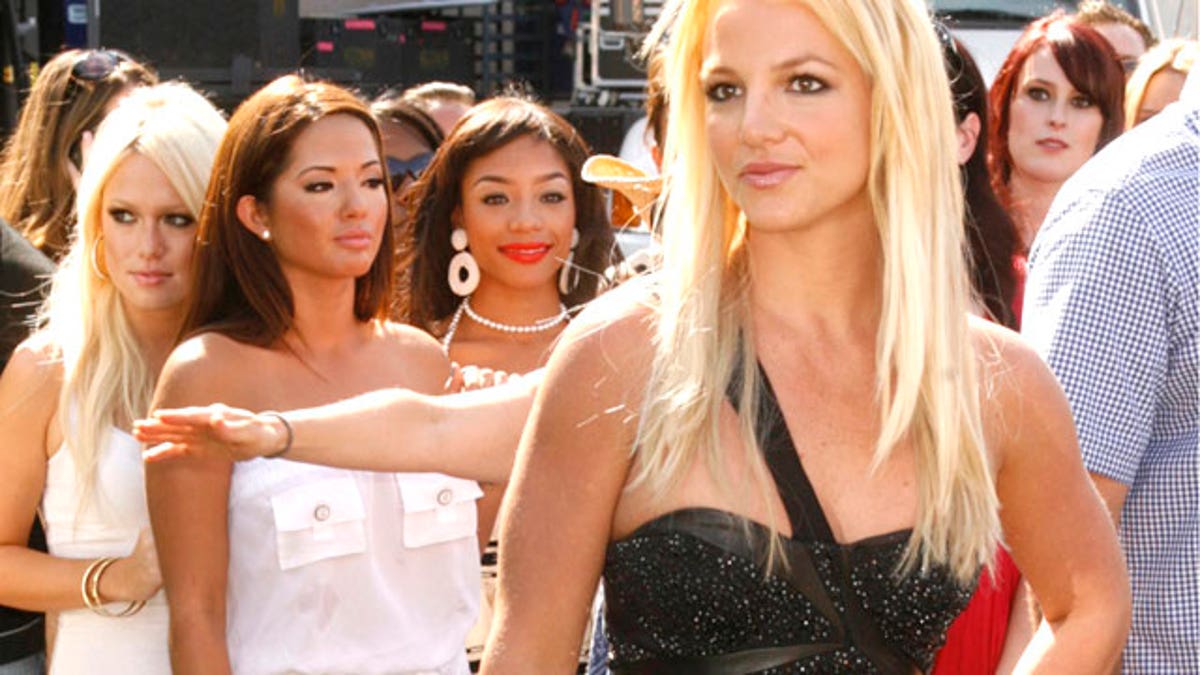 Britney Spears is causing waves on her trip Down Under before her tour even starts.
The pop princess flew to Australia earlier this week for the next leg of her wildly successful "Circus" tour. She's playing 15 sold-out shows across the continent, with some fans forking out almost $1,500 to see her bop around the stage, crack some whips and… lip-sync.
It is the little fact that she's not actually singing on stage that is causing quite the commotion. So much so that the Australian government is apparently now considering enforcing new measures that would involve artists notifying fans on their tickets and advertisements if they intend to lip-sync.
SLIDESHOW: Britney Spears on tour and on top.
However, Spears' tour manager, Steve Dixon didn't seem to view the miming as an issue and told Sydney's local newspaper The Daily Telegraph that people come to see the show for the "pop spectacular experience."
According to a source close to Spears, she just isn't capable of singing and dancing at the same time.
"Whenever Britney has to dance she lip syncs, but she really prefers to sing live when she doesn't have to move around," said our insider.
The starlet also took an entourage of over 250 crew and band members with her to the land of kangaroos. However, it seems she forgot a personal stylist. And her underwear.
Again.
The 27-year-old was snapped leaving the Perth Hyatt Hotel on Thursday donning a black-and-white shirt, black pants and clearly, no bra.
Oops.