Bill Cosby accuser files defamation lawsuit against comedian's lawyer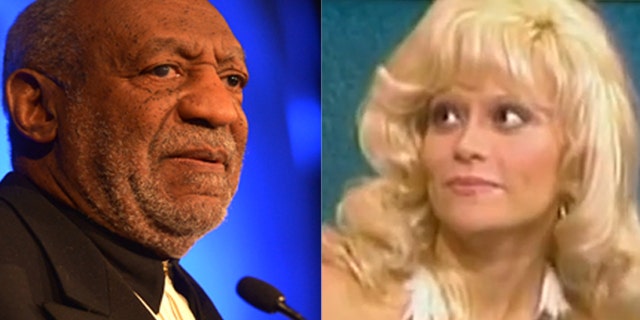 Cuban-American actress Louisa Moritz, one of Bill Cosby's alleged victims, is suing the comedian for defamation following comments made by his lawyer.
The actress, who claimed Cosby forced oral sex on her in a dressing room before appearing on Johnny Carson's "Tonight Show" in 1971, said that Cosby's lawyer Marty Singer comments were not only defamatory, but also brought up irrelevant information to smear her — such as the fact that she, also a lawyer, was disciplined by the State Bar of California.
Singer's comments were made to gossip website TMZ.
"We've reached a point of absurdity. The stories are getting more ridiculous," Singer said. "Moritz is a lawyer who was disciplined by the California State Bar and ordered not to practice."
Moritz's lawsuit comes less than a year after she tried to rally at least nine of the other women to join her in a lawsuit against Cosby.
Moritz, who appeared in movies like "One Flew Over the Cuckoo's Nest" and "Up in Smoke," added her name to the growing number of Cosby's alleged victims. She claimed in a previous interview with TMZ that she was in the green room of the "Tonight Show" when Cosby, a frequent guest host, knocked on the door.
The comedian allegedly told her he was impressed by her work and "implied that he was going to see to it that I will become a major star through his direction."
According to Moritz, that's when things apparently got uncomfortable.
"He suddenly approached me and took out his penis, which was now in the line of my face and pressed up against it," she told TMZ. "He took his hands and put them on the back of my head and forced his penis in my mouth, saying, 'Have a taste of this. It will do you good in so many ways.'"
Afterward, Cosby allegedly warned her to keep quiet about the incident.
"Now you don't want to upset me and the plans for your future, do you?" Cosby allegedly said.
Moritz has retained Joseph Cammarata, the attorney who sued Bill Clinton on behalf of Paula Jones, to represent her.
Like us on Facebook
Follow us on Twitter & Instagram