Beyonce chops off all her hair: Singer debuts fierce new pixie cut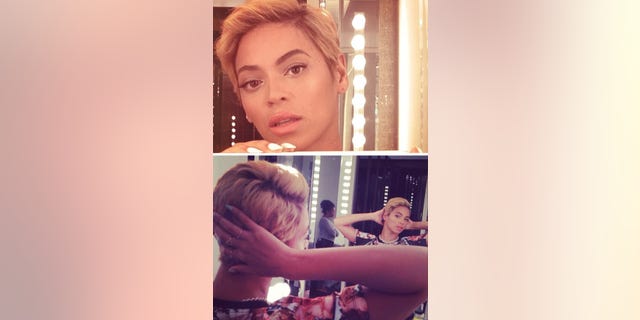 Beyonce, who is known for her trademark honey-colored tresses, has ditched her long hair for an edgier short pixie cut.
To show off her new look, Queen Bey, 31, posted photos on Instagram on Wednesday, showing herself gazing in a mirror and feeling the back of her head where her long hair used to be.
The new hairdo comes just two weeks after her blond tresses got tangled in the blades of a fan during a performance of "Halo" in Montreal on July 22. Perhaps she's taking some new safety precautions.
Other stars who have rocked the pixie cut in the past include Rihanna, Michelle Williams and Anne Hathaway and, of course, Miley Cyrus.

Click here for more from The Hollywood Life.