Ben Affleck's personal issues, from rehab stints to Jennifer Garner split
Ben Affleck's personal life is once again under a spotlight.
The Hollywood star, 46, has reportedly checked into rehab after his estranged wife Jennifer Garner staged an intervention, according to multiple reports.
Read on for a look at some of the personal issues the actor and director has faced through the years.
Rehab stay, 2018
TMZ first reported Aug. 22 the star checked into a treatment facility after Garner went to his Pacific Palisades home to sit down with him. Garner reportedly left the home visibly shaken before returning shortly after with an unidentified woman. Afterward, all three got into a car and headed for a treatment facility.
The Blast obtained photos of Affleck receiving a delivery of alcohol at his home in the days leading up to his conversation with Garner.
Affleck has been in ongoing treatment and attending meetings for alcohol abuse, People reports. The publication also notes he knew he needed treatment and was vocal about it. He reportedly didn't resist Garner's pleas for him to enter rehab.
Affleck is reportedly in a live-in treatment facility, where he will stay for an extended period of time.
Public admission, 2017
Affleck spoke about undergoing treatment via social media in March 2017.
"I have completed treatment for alcohol addiction; something I've dealt with in the past and will continue to confront," he said in a Facebook post.
He referenced his three children with Garner — Violet, Seraphina and Sam — in the post.
"I want to live life to the fullest and be the best father I can be," he added. "I want my kids to know there is no shame in getting help when you need it, and to be a source of strength for anyone out there who needs help but is afraid to take the first step."
The "Justice League" actor continued, "I'm lucky to have the love of my family and friends, including my co-parent, Jen, who has supported me and cared for our kids as I've done the work I set out to do."
Affleck concluded the post by calling it "the first of many steps being taken towards a positive recovery."
Garner divorce and other relationships, 2015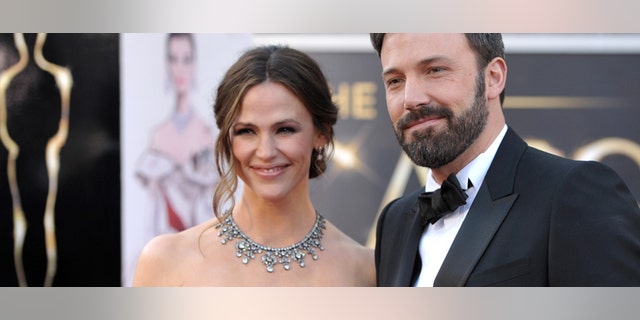 Garner and Affleck announced their split in June 2015, after marrying in Turks and Caicos on June 29, 2005.
"After much thought and careful consideration, we have made the difficult decision to divorce," they said in a statement.
The actors added, "We go forward with love and friendship for one another and a commitment to co-parenting our children, whose privacy we ask to be respected during this difficult time. This will be our only comment on this private, family matter."
Affleck reportedly moved on with the family's then 28-year-old nanny, Christine Ouzounian.
It wasn't until April 2017 that Garner and Affleck officially filed for divorce. While their divorce is not yet finalized, Affleck has made headlines for his relationship with Lindsay Shookus.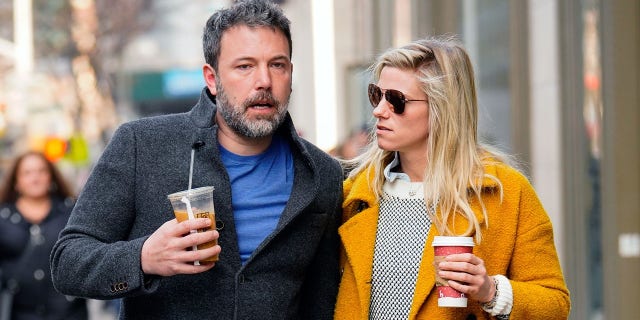 Affleck began dating the "Saturday Night Live" producer in July 2017. However, it was recently revealed they broke up, which reports claim took a toll on the actor's sobriety.
News of a new rehab stint comes after the troubled actor was seen around town with 22-year-old Playboy model Shauna Sexton, who is rumored to be his new girlfriend.
Rehab stint, 2001
Affleck reportedly entered a Malibu, California, rehab in August 2001.
People reported at the time Affleck reached out to a friend and said he was in need of help. Eventually he connected with another big name: Charlie Sheen.
Sheen had three years of sobriety under his belt at the time, People explained, adding that he helped get Affleck a room at Promises and gave him a ride there.
"I went to rehab for being 29 and partying too much and not having a lot of boundaries and to clear my head and try to get some idea of who I wanted to be," Affleck told The Hollywood Reporter in a 2012 profile. "It was more a 'let me get myself straight,' before it became a rite of passage."
Comments on sobriety, 1998
Affleck explained his choice to abstain from alcohol.
"I just wanted to stop. I started regretting some things I did when I was drunk," he told USA Today in June 1998.
He added, "It's funny to be obnoxious or out of control, but then it's like, 'I think I hurt that person's feelings. I made a fool of myself' or 'I didn't want to kiss that girl.' I have almost no inhibitions, so it's dangerous for me."
Fox News' Tyler McCarthy and Katherine Lam contributed to this report. The Associated Press also contributed to this report.