'Bad Girls Club' star Shannade Clermont swiped debit card information from dead man, feds say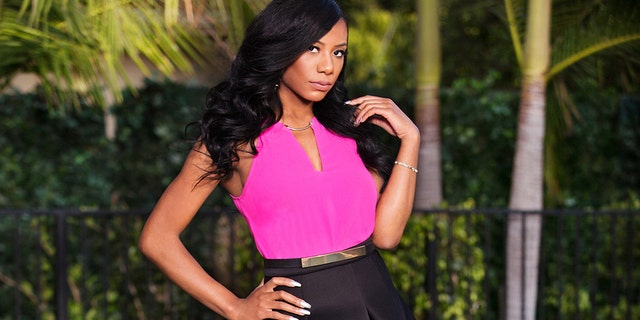 "Bad Girls Club" star Shannade Clermont was arrested and charged for committing fraud and attempting to swipe several thousand dollars by using debit card information stolen from a deceased man, authorities in New York announced Wednesday.
Clermont, 24, was charged with one count each of conspiracy to commit wire fraud, access device fraud and aggravated identity theft.
The charges stem from crimes allegedly committed following the 2017 death of a man in New York, whom Clermont "had visited for a prostitution date," a news release from the U.S. Attorney's Office for the Southern District of New York and the NYPD said.
Authorities said they launched a probe into an "overdose death" amid the discovery of a deceased male located in his Manhattan apartment on Feb. 1, 2017.
'JERSEY SHORE' STAR NICOLE 'SNOOKI' POLIZZI REVEALS ADOPTION STORY: IT WAS 'FATE'
"During the course of that investigation, law enforcement learned that Clermont visited the Victim for a prostitution date at the Victim Apartment the previous evening (January 31, 2017), and used the Victim's debit card information to make or attempt to make more than $20,000 in fraudulent purchases during the months following the Victim's death," authorities said.
Clermont also allegedly used stolen debit card information to pay for "her rent and phone bills, flight purchases, and several online purchases of thousands of dollars of clothing and other merchandise," the news release said. Authorities said the two debit cards from which Clermont allegedly took the information were found in his wallet at the apartment.
Authorities also claim that Clermont created a fake email address to present herself as the deceased male "in order to commit wire fraud using the Victim's identity." In one instance, roughly two months after the male's death, the phony email was allegedly used to make a Western Union account and to send a $1,000 "fraudulent money transfer" addressed to Clermont, authorities said.
'BAD GIRLS CLUB' STAR NICKY VARGAS ARRESTED FOR ALLEGEDLY PERFORMING ORAL SEX IN PARKING LOT
U.S. Attorney Geoffrey S. Berman, who announced the arrest and charges along with NYPD Commissioner James P. O'Neill, said in the news release that the allegations against Clermont suggested she "lived up to her reality series reputation."
"Thanks to the skilled investigative work of the NYPD, Clermont's new reality is federal prosecution for her alleged nefarious conduct," Berman said.