Bad Girls Are So 2008: Hollywood Embraces the Goody Two Shoes Brigade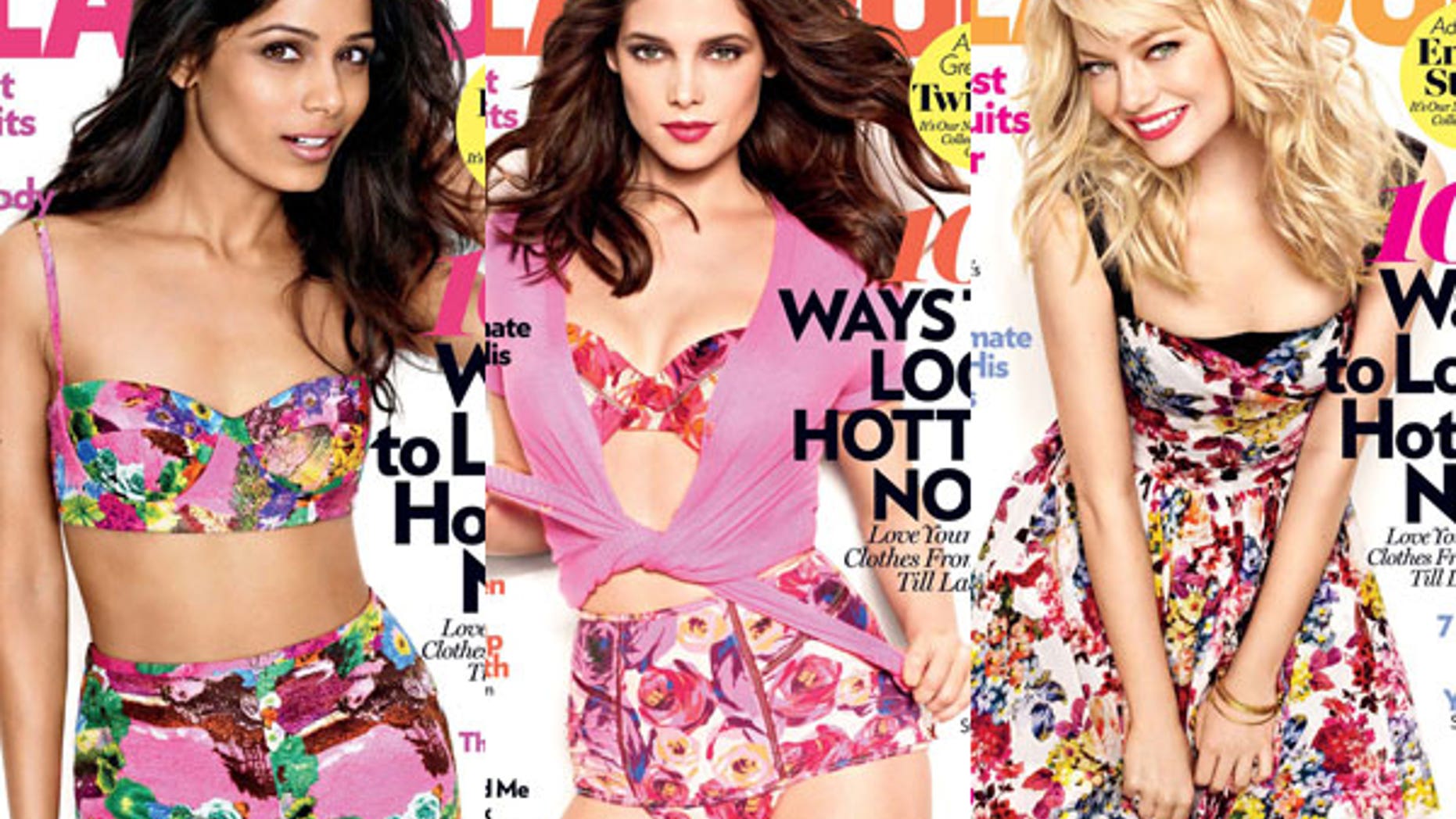 Hollywood's bad girls are a dying breed.
Gone are the days of panty-less club hopping from the likes of Tara Reid, Paris Hilton, Britney Spears and Lindsay Lohan. Today's starlets are hard working and wholesome, and it is paying off with movie roles and endorsement deals.
Four years ago, the New York Post printed a photo of Spears, Lohan and Hilton out clubbing with the headline "Bimbo Summit." The inside read: "3 Bimbos Of The Apocalypse: No Clue, No Cares, No Underwear (Spears, Lohan, Hilton)."
Little did we know we were witnessing the bad girls' zenith.
Spears subsequently went into total meltdown, and now has her affairs controlled by her father. Lohan can't get a movie to save her life, and will go to jail if convicted of grand larceny in the alleged theft of a necklace. Hilton is but a shadow compared to her reality-show "what exactly does she do?" replacement, Kim Kardashian.
In their place: The Goody Two Shoes Brigade.
"Twilight" is the most lucrative teen franchise today and the starlets from the series, Kristen Stewart, Ashley Greene and Anna Kendrick are never photographed out at the clubs, drinking, or smoking, and their public relationships are totally PG.
They see good behavior as a requirement. Greene told April's Glamour magazine that she considers it part of her job to be a role model for her fans. "I keep to the ground rules," Greene said. "I'm not going to get drunk at a bar. There are younger girls who look up to me. So I do my best not to stray too far."
Greene appears on alternate covers of the fashion magazine with two other up and coming good girls, Emma Stone and Freida Pinto, all chosen by the publication because of their work ethics and role model behavior. The three have a combined 14 movies coming out in the next year, and producers are clamoring to sign them.
"We chose Freida, Ashley and Emma for Glamour's May cover stars because they are positive role models with passion and dedication,  who aren't afraid to admit to their struggles," Glamour entertainment editor Rebecca Sinn told Fox411. "They recognize that they've had to work hard to achieve their success."
Not only does the new generation actually show up on time for shoots, unlike Lohan in years past, but their likability brings fans to the box office. The "Twilight" movie returns speak for themselves and Stone's "Easy A" made $58 million at the box office off a production budget of just $8 million. The last time Lohan had a major role in a theatrical release, "I Know Who Killed Me," it made only $7 million at the box office.
But the Glamour gals aren't the only ones cleaning up on being squeaky clean. Disney darling and Justin Bieber's chaste love interest Selena Gomez and "Harry Potter" Ivy League sweetheart Emma Watson are two of the best known and most well-liked stars under the age of 25 according to Steven Levitt of Marketing Evaluations, a firm that calculates the Q score, a quantitative measurement of a personality's overall likability.
The Q scores measure how likable celebrities are. Bad girls like Miley Cyrus, Lindsay Lohan, Christina Aguilera, Britney Spears and Demi Lovato's positive Q scores are dwarfed by their negative scores, indicating the public's distaste for their antics.
"In the cases of the bad girls, the negative is five to ten times higher," Levitt says. "We're talking about substantial turn-offs."
Brands and marketers turn to the Q score before deciding to sign a celeb for a multi-million dollar endorsement deal.
"Business executives know they run a big risk if they sign a celebrity who is trouble," Levitt said. "And since there are thousands of working celebrities and only a handful who are trouble, they're going to avoid that handful."
This new generation learned from the mistake of their predecessors. They saw Tara Reid and Mischa Barton party their way into obscurity. The trend has some burgeoning bad girls reforming their behavior, too. Miley Cyrus was treading into the dark side, smoking salvia, dancing on poles and taking racy pictures out in clubs, but she has recently toned down her behavior.
"Miley has pulled back from the over-sexualizing of herself," Hollywood Life Editor-in-Chief Bonnie Fuller told FOX411. "I think she realized none of it played with her audience and that made her pull back."
Money is a major factor in today's crop of starlets behaving better than their predecessors. Family-friendly brands want the good girl to represent them, and they will pay well for it.
"If you look at the biggest brands Unilever, P&G, insurance companies, those are family friendly brands and they want trustworthy likable celebrities," Matt Delzell, group account director for branding firm Davie Brown, told Fox411. "The brands who spend the most money are typically conservative with their endorsement choices."
Watson, who was also ranked as Hollywood's highest paid actress last year, recently scored a highly coveted endorsement deal with Lancome. Ashley Greene is the face of Avon's Mark cosmetics and Selena Gomez has done back to school ads for Sears.
Hollywood doesn't want bimbos and bad-asses any more. Charlie Sheen may be able to behave badly and keep plugging along, but today's young women need to keep their noses clean in order to see more of the green.