'Bachelor' contestant Amanda Stanton arrested in Las Vegas for domestic battery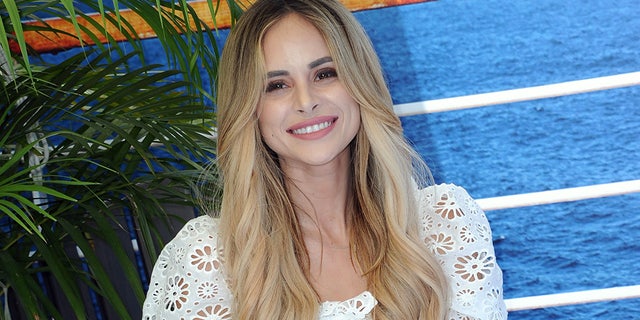 Amanda Stanton, a former contestant on "The Bachelor," was arrested in Las Vegas, Nevada Monday on domestic battery charges for allegedly pushing her boyfriend.
Stanton, 28, was celebrating a bachelorette party at a hotel near the Las Vegas Strip when around 3:15 a.m. security checked on a room following a battery domestic violence call, the Las Vegas Metropolitan Police Department confirmed to Fox News.
Her boyfriend, Bobby Jacobs, was speaking with security when Stanton allegedly pushed him hard enough that police were called, TMZ reported. Stanton was arrested for battery domestic violence, and was released Monday.
However, the mother-of-two on Tuesday posted a photo of her and Jacobs on a plane in an Instagram story.
Steve Honig, a spokesperson for Stanton, said in a statement that "Amanda is embarrassed and ashamed this happened and sincerely apologizes to hotel security and the Las Vegas Police Department."
"Amanda is a gentle, respectful person who has never gotten physical with anyone under any circumstance," Honig continued. "That evening she had a few drinks at a bachelorette party and when hotel security asked her and Bobby to quiet down, she got a bit rambunctious."
Stanton, according to her rep, "gave Bobby what she thought was a playful shove," despite her boyfriend telling security it wasn't "ill-intended."
Stanton competed in season 20 of "The Bachelor," vying for Ben Higgins' heart. She made it to a final group of four girls before being eliminated.