'Bachelor' alum Chris Soules pleads guilty to reduced charge related to 2017 fatal car crash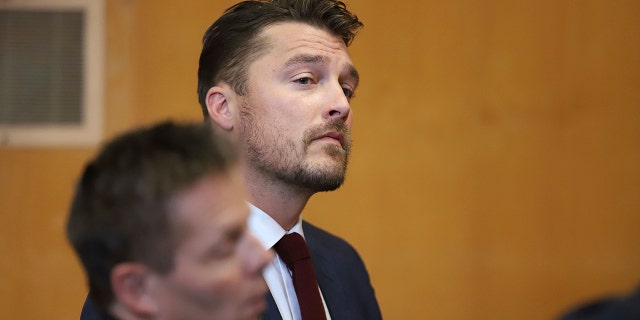 "Bachelor" alum, Chris Soules, pleaded guilty on Tuesday to a reduced charge related to a 2017 fatal car crash near his home in northern Iowa.
The 36-year-old former reality star, who appeared on the ABC dating series in 2015, made an agreement with prosecutors and pleaded guilty to a reduced charge of leaving the scene of a serious injury accident.
The misdemeanor charge carries a penalty of up to two years in prison. Soules' attorney says he could also get a deferred judgment and no jail time when he's sentenced in January.
'BACHELOR' CHRIS SOULES PLEADS NOT GUILTY TO LEAVING THE SCENE OF FATAL CRASH
In April 2017, Soules was arrested after he rear-ended a tractor killing 66-year-old Kenneth E. Mosher. Soules called 911 and waited for first responders, but left before police arrived.
Initially, he pleaded not guilty to fleeing the scene of a fatal crash, a felony that carries up to five years behind bars.
'BACHELOR' STAR CHRIS SOULES ARRESTED FOR LEAVING THE SCENE OF A FATAL ACCIDENT
Soules starred on the 19th season of "The Bachelor" three years ago, and became engaged to Whitney Bischoff on the show. The pair has since split.
He appeared on "Dancing with the Stars" after his "Bachelor" season.
The Associated Press contributed to this report.