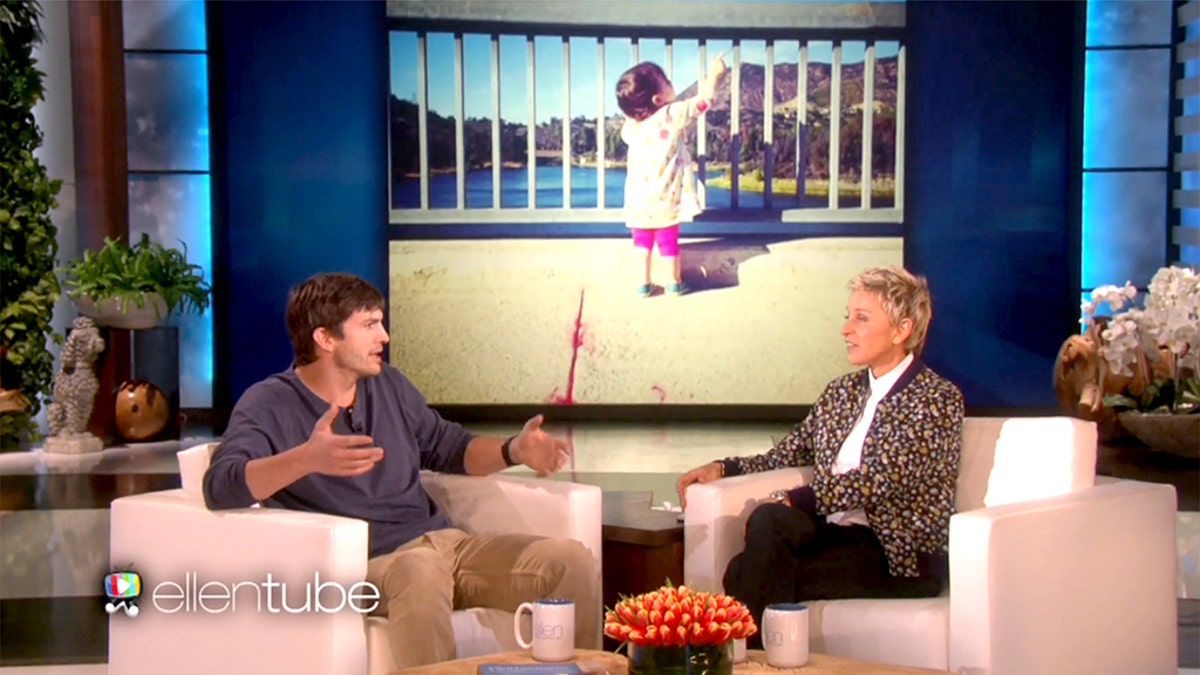 The tables turned on Ellen DeGeneres on Wednesday after actor and investor Ashton Kutcher surprised the talk show host with a $4 million donation to the Ellen DeGeneres Wildlife Fund.
Kutcher made the donation on behalf of a tech company called Ripple, of which he and his business partner, Guy Oseary, are investors.
The gesture appeared to cause DeGeneres, 60, to become teary-eyed, as she's typically the one who surprises guests on "The Ellen DeGeneres Show."
Kutcher, who made an unexpected appearance on the Wednesday show, said Ripple was inspired to donate to the fund, which DeGeneres' wife, Portia de Rossi, gifted her as a 60th birthday present back in January.
The organization "was established to support global conservation efforts for critically endangered species," according to its website.
More specifically, the fund works to "permanently secure the future of wild gorillas in Rwanda by building on successful field conservation efforts, while empowering the people living near the gorillas to thrive in relationship to their own ecosystem."
On the show, Kutcher, who is also DeGeneres' neighbor, recalled how he first heard about the wildlife fund.
"I ran into you on the beach, and you told me about this amazing birthday gift that you got from Portia, and you explained to me that if you weren't doing this, that you would be working on that project, right?" Kutcher said. "You would be saving the gorillas."
He continued, "But you never ask anyone for anything ever and you said, 'At some point I'm going to need some help with this.' And I said, 'You're asking me for help? You never ask anyone for help ever!'"
Oseary said DeGeneres once called him to tell him about the wildlife fund.
"You wanted to share with me this incredible story, this gift of a lifetime that Portia gave you. And I promised you on that call that I'd be there to help you. [Ashton and I] are brothers and we're here to help you," Oseary said.
Kutcher said he and Oseary told Ripple about "this amazing human being and all they ever do is think about other people they can give to. Whether it's in New Orleans, whether it's in Montecito, whether it's the people that come here, the people out there, you're always thinking about everyone else and we wanted to show you that people are thinking about you."
That's when Kutcher announced the tech company had decided to donate $4 million to the Ellen DeGeneres Wildlife Fund.
At first, DeGeneres appeared to be shocked. But shortly after, she called the gesture "the most amazing thing."
"Thank you, I love you both so much," she added.