Aretha Franklin mourners flock to Detroit museum for public viewing
Fans have ventured from across the country to Detroit to pay their last respects to Aretha Franklin, just days ahead of her Friday funeral which is closed to the public.
On Tuesday morning, fans of the late singer poured into Detroit's Charles H. Wright Museum of African American History to set their eyes upon Franklin, whose body will lay in repose for two days, for the last time.
Fans from as far as Las Vegas and Miami flocked to the Motor City to gaze upon the Queen of Soul in her gold-plated casket. While fans paid their final respects to the soul queen, the signer's greatest hits echoed throughout the museum building which was adorned with massive bouquets of pink, purple and yellow roses.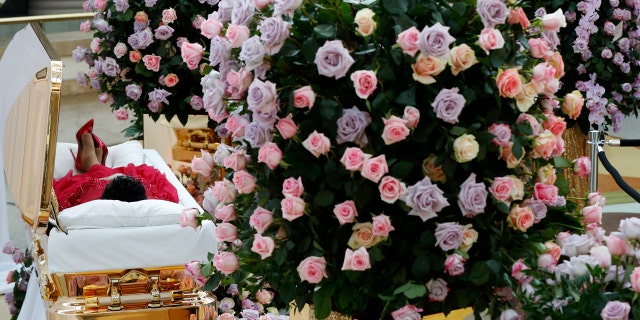 According to the Associated Press, museum board member, Kelly Major Green, said the goal was to create an environment akin to a church, the place where Franklin got her start.
"What we wanted to do is be reflective of the Queen," Green said. "It's beautiful. She's beautiful."
Tammy Gibson, a fan who came to the memorial from Chicago said she arrived about 5:30 a.m. Though she came alone, she soon made friends with the other mourners who honored the signer with songs and stories.
Gibson who grew up with Franklin's music "playing all the time" in her house said,"I know people are sad, but it's just celebrating — people dancing and singing her music. I saw the gold-plated casket — it dawned on me: She's gone, but her legacy and her music will live on forever."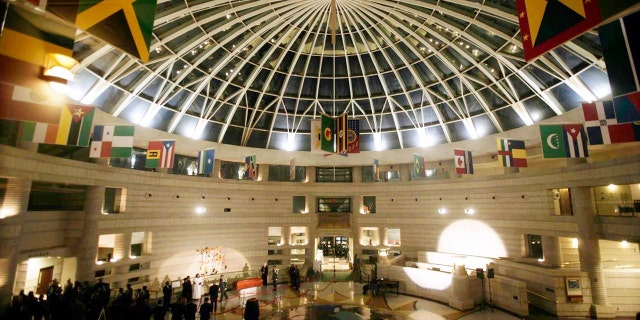 The setting for the public viewings could not be more fitting, according to Paula Marie Seniors, an associate professor of Africana studies at Virginia Tech.
"I think it's incredibly significant — she is being honored almost like a queen at one of the most important black museums in the United States," said Seniors, who visited the museum several years ago when she was in Detroit doing research.
The museum, which had been the largest black museum in the U.S. until the National Museum of African American History and Culture opened in Washington, D.C., in 2016, also hosted similar viewings for civil rights icon Rosa Parks after her 2005 death. In further symbolic symmetry, Franklin sang at Parks' funeral, which was held at the same Detroit church as Franklin's, and the singer will be entombed in the same cemetery as Parks.
Franklin, whose recordings of such classics as "Respect" and "Chain of Fools" made her the first female artist to be inducted into the Rock and Roll Hall of Fame, died Thursday, August 16 of advanced pancreatic cancer. She was 76.
Franklin died at her Detroit home at 9:50 a.m.
"In one of the darkest moments of our lives, we are not able to find the appropriate words to express the pain in our heart," the singer's family said in a statement to the Associated Press. "We have lost the matriarch and rock of our family. The love she had for her children, grandchildren, nieces, nephews, and cousins knew no bounds."
The funeral for the Queen of Soul will take place at Detroit's Greater Grace Temple on Friday morning with expected performances to by Stevie Wonder, Faith Hill, Ronald Isley, Chaka Khan, Fantasia, Jennifer Hudson and Yolanda Adams.
In addition to celebrity performers, Bill Clinton General Eric Holder, Smokey Robinson, the Rev. Jesse Jackson and record mogul Clive Davis are said to speak at the service according to the Detroit Free Press.
The Associated Press contributed to this report.