Anti-Predator Bill Requires Entertainment Pros Who Work With Kids to Be Background Checked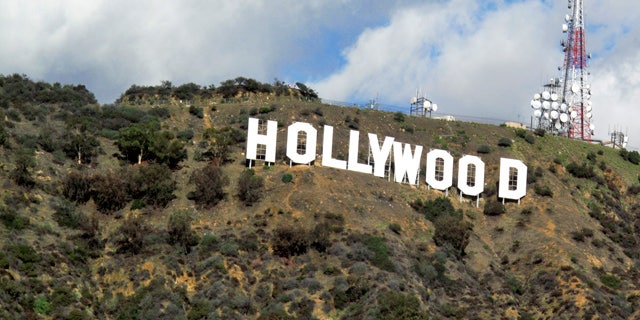 These days becoming a child actor means more than learning your lines and developing a thick skin at an early age. It also means being on alert for sexual predators.
Anne Henry, co-founder of Bizparentz Foundation, a non-profit that provides education, advocacy, and charitable support to children and their parents working in the entertainment industry, says every single child actor has been in contact with a predator at some point.
"I do not think it is an exaggeration to say that every child actor would have brushed shoulders with a pedophile. They probably just don't realize it," Henry told FoxNews.com. "For us, the pedophilia issue is not new at all and, sadly, is something we have had to educate ourselves about since no one in the entertainment industry was recognizing it."
To combat the problem, Henry's organization is backing California legislation that would require background checks on entertainment professionals who work primarily with children.
The bill, AB 2072, would require those professionals to pay for and submit to a screening to determine whether they are registered sex offenders and would prohibit those who are from providing services (including photography, career counseling, and web design) or representing children as publicists or managers. The bill also mandates penalties and fines for anyone who violates its provisions.
"There is no fingerprint requirement or background checks for people working with children in the industry," Henry said. "This comes as a shock to many parents, and to many producers, who assume this is like other places where children gather.
"The entertainment industry is NOT like child care, teachers, recreation leaders, church youth pastors or any other group that works with children. All of them are required to have fingerprints. That is not the law in our industry."
AB 2072 is not a new idea. A similar bill was introduced in 2005-2006 but was not passed. "We did sponsor a bill requiring managers, photographers, et cetera [to get background checks] a few years back and it was mysteriously tossed," Henry said.
According to California Assemblywoman Nora Campos, who is sponsoring AB2072, the first bill's failure was due in large part to objection from talent agents, who are already subject to the Talent Agents Act, which requires them to provide a written application to the Labor Commission that includes two sets of fingerprints and affidavits from at least two reputable residents of the city verifying that they are of good moral character or, in the case of a corporation, have a reputation for fair dealing
Agents balked at having to be checked twice, and by the time the bill was updated to exclude them and focus on managers, photographers and other service providers, too much heat had been generated and the bill fell through, Campos explained.
AB2072's sponsors hope people will realize the importance of the bill. "I am confident that it will move forward this time. We as policymakers need to protect children no matter what industry," Assemblywoman Campos, who sits on the Committee on Arts, Entertainment, Sports, Tourism and Internet Media, told us. "The bill is so crucial at this time, especially given the recent arrests and incidences of abuse."
Henry, too, hopes the support that wasn't there six years ago will be there this time.
"It needs to be a crime for a convicted sex offender to work with children in an employment setting," she said. "We need background checks and fingerprints on the people that work with our kids.
"This does two things: allows parents to have the knowledge they need to make wise decisions for their kids, and it serves as a deterrent. Predators don't like to work in heavily regulated industries."
Henry has been working to keep predators out of the industry for almost a decade. Bizparentz started in 2003 in response to changes surrounding the Coogan Bill in California, named after child actor Jackie Coogan who – despite making millions as a child – was broke as an adult after his mother and stepfather spent his earnings, which was legal at the time. (The bill passed in 1939, and has undergone a number of amendments since then, most recently in 2003.)
Henry said that she soon realized labor unions and "advocates" had no desire or ability to inform or educate the real working families. So Bizparentz began as a mailing list to inform parents of accounting and financial responsibilities.
However, the issue of pedophilia and child safety soon arose. Henry said she and Paula Dorn, her fellow showbiz mom and Bizparentz co-founder, were forced to educate themselves on the issue after photographs of their child-actor sons were sold for a large sum of money on eBay.
"[Our children] were not famous. The market [for the photos] was pedophiles, we eventually learned. In investigating that, we realized that we had some predators very, very close to us.
"Things went from there and we started to get complaints from parents. In some cases we were involved as an organization assisting law enforcement; in some cases we acted as liaisons to the families. "When we first started this sad journey, there were no convictions.
"Now we are proud to stay that education and support has made Hollywood a less friendly place for predators to do business. Some have been convicted, some have died, some have moved out of town. We consider that a success, as long as they are no longer working with children."