Anthony Hopkins discusses battle with alcoholism, says he was 'usually hungover' and hard to work with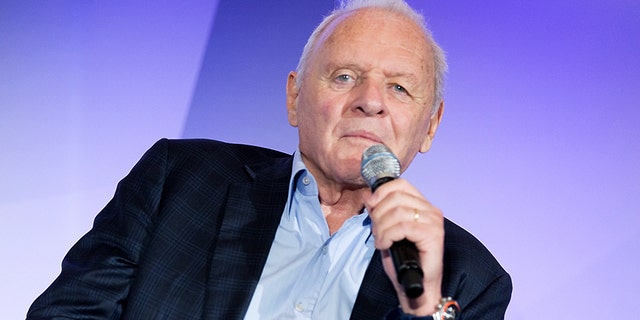 Sir Anthony Hopkins discussed his battle with alcoholism in a speech to students at the University of California on Wednesday.
Hopkins, 80, was a guest speaker at the LEAP conference and addressed a crowd of about 500 students, according to the Hollywood Reporter. The Academy Award-winning actor told the crowd he was not the easiest person to work with.
"Because that's what you do in theater, you drink. But I was very difficult to work with, as well, because I was usually hungover," Hopkins admitted.
BRITTANY SNOW ON WHY SHE DOESN'T GET POLITICAL ONLINE AND THE ONE THING SHE WISHES SHE KNEW IN HER 20'S
"The Silence of the Lambs" star said he was "disgusted, busted and not to be trusted" when he drank. However, the actor said his life turned around in 1975 after a conversation with a woman from Alcoholics Anonymous.
"Why don't you just trust in God?" the woman asked Hopkins.
The "Westworld" star said he did not have the urge to drink after the conversation.
Hopkins also told the crowd why he got into acting because he "had nothing better to do" and was "not all that bright in school."
"I believe that we are capable of so much," he told the crowd. "From my own life, I still cannot believe that my life is what it is because I should have died in Wales, drunk or something like that."
EAGLES' JOE WALSH, STRIPPER EX BATTLED SEVERE ADDICTIONS TO COCAINE AND ALCOHOL, BOOK CLAIMS
"We can talk ourselves into death or we can talk ourselves into the best life we've ever lived. None of it was a mistake. It was all a destiny," he continued.
As for his advice to students, Hopkins told them to not chase money and success.
"If you chase the money, it's not gonna work. And if you chase success, it's not gonna work," he said. "You just have to chase whatever you want to be, but live it as if it is happening now. Act as if you're already there, and it'll fall into place."